Never say yes all the time! As a designer we feel sometimes clients behave so weird that all you are left with is mere frustration and a bad mood. This is the most unfortunate truth is that it will all too often present itself in the form of a client, Sometimes they are very mean and sometimes selfish, No matter what energies you being a designer is shedding they are least bothered, They just want to get their tasks and projects done. They will pay you late or don't want to pay and will expect more from your work. A website Pixelo shares 10 situations where designers should learn how to say "NO" to client.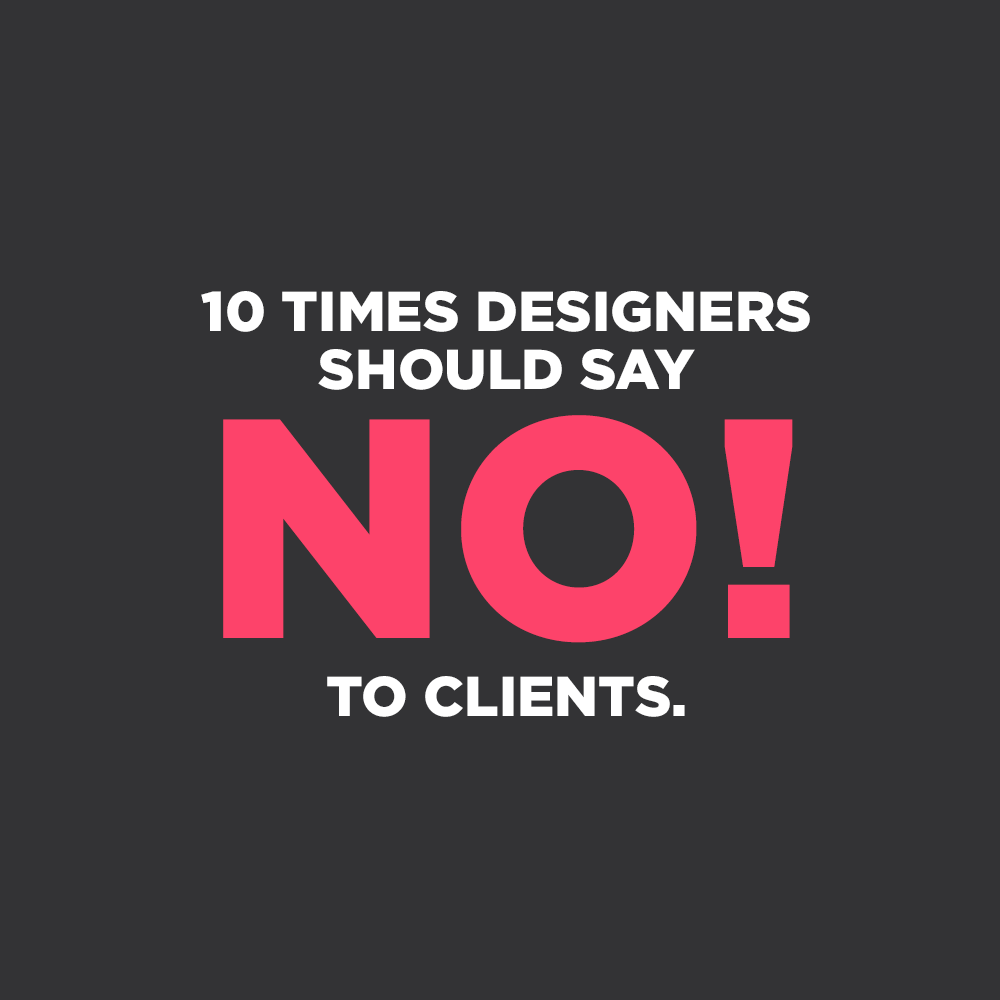 So never say yes all the time, learn to say "No" when it is needed in the worst conditions.
Also check previously hosted articles:
These posters are created for entertainment purpose only. After all, laughter is the best medicine! There's certainly no offence to anyone. We absolutely love our clients! Share the stuff with your other designer friends who have been undergoing the same creepy questions by their clients. Subscribe us and leave your feedback to make us know your demands, requirements and all the stuff you want to get from the blog.
Here we go!
10 Times Designers Should Just Say "No" to Client