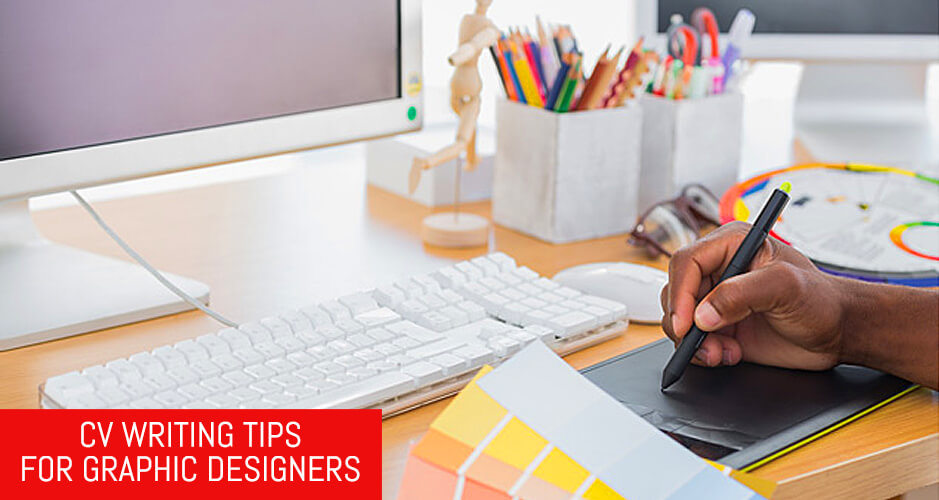 Is Your Resume Getting Thrown In The Trash?
The first step in order to get a job as a graphic designer is having your portfolio online, in case you still don't have it, then you might want to take a look at our article on how to build your online portfolio. The second step is making your graphic design CV. Your CV is going to be just as important as your portfolio, if not more important than your portfolio when it comes to job hunting. This is because most people will examine your resume before they open your portfolio book, meaning your resume is going to be your first impression! You have to remember that the people you will be sending your resume to go through tons of these every day so yours has to be immaculate and memorable, or they won't even bother looking at your portfolio.
Useful tips for making your CV
1. Go with an A4 size
This is pretty obvious. Who's gonna print out an different size e.g. A3 CV for their records anyway? Provide your potential employers the convenience as they are really busy people. It's politeness. They will need to print out your CV for their own records and references. Try to keep it to one A4 page, maximum two.
2. Make It Stupid, Simple
As like our hook line SIMPLICITY IS POWER. Make sure your CV looks simple, easy-to-read and not full of visual jargon. It's too easy to get carried away with over-decorations of your CV. Easy reading and relevant content are your utmost priorities, NOT aesthetics. Type your contents on white space. it's make reading easier and gives breathing space, potential employers wouldn't want to waste so much printing ink on CVs they would throw away after the interviews, so don't expect them to print your beautiful graphics in full colour. Try to stick with white, black / grey or one solid color which will be print easily in gray color in black and white printer lack of color printer.  Be creative, even within the box!!
3. Content Layout and Relevance
Your CV should include the following (in order):
Full name
Job title
Contact
Technical Proficiency
Design Proficiency
Work Experience
Clients
Achievements (if any)
Qualifications
Interests
a. You don't necessarily have to put in the words "Curriculum Vitae" , "Resume" or "CV". It's already understood that it's a CV. Also, it saves space.
b. Your full name should be the heading, followed by your job title.
c. Avoid putting your photograph. The same applies for date of birth and gender. This is to prevent age and sex discrimination.
d. Make sure your contact details are visible. Include your website, email, phone number and address so that it's easier for the potential employer to contact you. If you are quite conscious about your privacy, at least include the postcode and city in where you live, so that potential employees will know where you are based.
e. Pay attention to grammar and spelling. if you are not so good with grammar and spelling, take the job of asking other people to help you out with this,
f. Technical Proficiency / Design Proficiency / Skills should be put first rather than your education, followed by the next important information in line. Because you will have to impress your potential employer in the first few seconds, make sure you sort the information according to priority, as stated in the list above.
Categories your skills according to the following: Advanced / Intermediate / Basic
This will give potential employers a clear gauge on where you stand.
g. Okay, so you've worked as a manager in cafe coffee day, and a sales assistant in a clothing shop…. but how is that relevant to the graphic design job you are applying for? If it's not relevant, remove it.
If you had experience working in a design agency, it'll be good to give a short description of what you did. Highlight your key skills in here.
h. Include the clients whom you've worked with under the category 'Clients'. Not only does it enhance your work experience, it shows your professionalism. If you've non, just leave the category out.
i. If you've won awards or you had your artworks exhibited, list them in the category of 'Achievements'.
j. Make sure your latest education qualification is on top, followed by the earlier ones. The same applies for achievements and work experience.
k. This may look like one of the easiest to fill, and the most neglected, but it's actually one of the trickiest. Interests allow employers know a bit more about you. If surfing the net or youtube-ing is your hobby, chances are you are put in a more negative picture because it gives the impression that you may surf the net and not work! Avoid the terms 'clubbing' or 'socialising' as this may give employers the connotation that you 'play around'. Unless you are working for a tour agency, 'travelling' may not be a good idea as it makes certain employers think that you may want to take more leave. Include interests that would not otherwise jeopardise your image.
4. Use bullet points
It makes reading a lot quicker and easier. Remember, employers scan, not read!
5.  Use simple fonts
Most recruiters recommend using a common and any simple font like Arial, Times New Roman, ITC or Garamond in 10 to 12 point type. Side and bottom margins should be set at no less than one inch.
6. Be honest
Common sense really, but if you choose to go down the dark route, it will show, and you'll soon be discovered.
7. References
Be sure to prepare at least 2 references (if you've got no work experience, include your tutors' references) in advance, as some employers will request them. While you do not necessarily need to include that in your CV, it is essential that you put a phrase at the bottom: "References available upon request"
8. Use appropriate file formats
CVs are to be saved in pdf format, not doc.(except for a few exceptions) or jpeg. Make sure that the file is saved for web viewing (you can do this in InDesign > File > Adobe PDF Presets > Smallest FIle Size), so that it is small and does not clog up the inbox.
9. Don't use generic names for the file
If you're going to send a file via email, do not name it "curriculumvitae.pdf" nor "resume.pdf". The file name should be something like "AmitSharmaGraphicResume.pdf" or "cvAmitblog.pdf". The employers often download all the resumes and then look one by one, so if you want them to remember yours, make sure that you include your name on the file.
10. Before you mail it, print it on Black and white at the lowest draft quality
As we said on the previous part, many companies print the resume of all the preselected candidates, but don' think that these prints will be made on full color laser printers, because usually they are printed in black and white, using cheap paper and in the lowest quality possible, so if you decide to use small typefaces, very subtle details or light colors atop dark backgrounds, it's probable that your resume's print will be disastrous. This does not mean that your resume should be in black and white, just make sure that it does look good at even the poorest printing conditions.
11. Do not include your portfolio works
Even so, don't you ever forget about including your portfolio's link. Some companies only ask for a physical portfolio and if they do, you can attach it on a cd, an USB or a small book with your main works included (personally I prefer to carry the cd so they can keep it).
Do note that some of the points here may not be relevant in other countries where CV requirements can differ. do check the CV requirements in the country you are in before sending your CV out.
Source & special thanks to : creativepool (Maria Fung) | mishes | Montia Garcia
YOU MIGHT ALSO BE INTERESTED IN:
How a smart designer completely rock their client in first meeting
Amazing Examples of Creative Resumes
[divider]This post is part of our Article Section. If you want to share your Article, please send us via Email.
Don't forget to Subscribe with us to receive Articles on your emails.
Read our Disclaimer : cgfrog/disclaimer/
[divider]
We are always interested in hearing your thoughts. Please give us your opinion. Your feedback/comments is valuable to us and will help us improve your online experience at our blog.