FoxRenderfarm is one of the leading online render farms in the CG industry. It has earned a good reputation for its quality performance, great customer service and flexible pricing scheme since founded in 2009. With the team members from Disney, Lucas, Dreamworks, Sony etc., FoxRenderfarm has served many leading special effects and animation studios from over 50 countries and regions, there are even two Oscar winners included in their customers.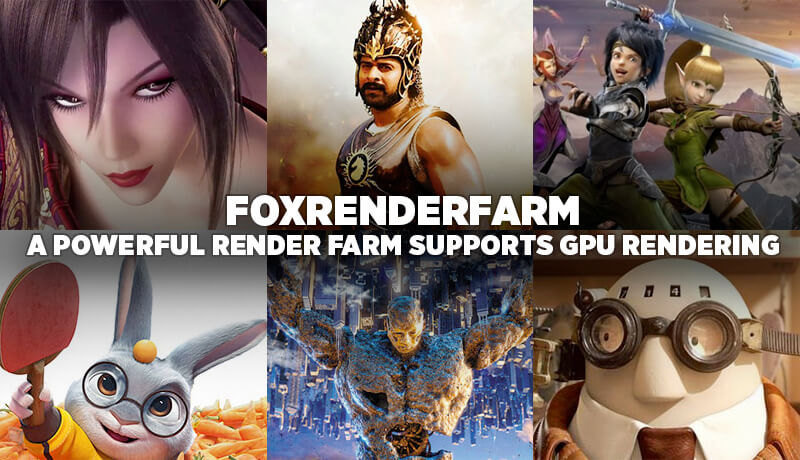 Being an CG artist, you might noticed that it always take ages to render some 3d animations or VFX, even a complex scene would take a few hours to render it. But with FoxRenderfarm's GPU rendering, it won't be a problem anymore.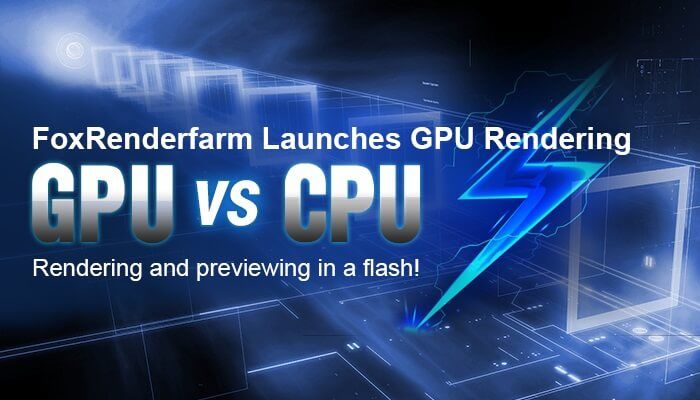 What's the differences between GPU and CPU?
A simple way to understand the difference between a CPU and GPU is to compare how they process tasks. A CPU consists of a few cores optimized for sequential serial processing, while a GPU has a massively parallel architecture consisting of thousands of smaller, more efficient cores designed for handling multiple tasks simultaneously.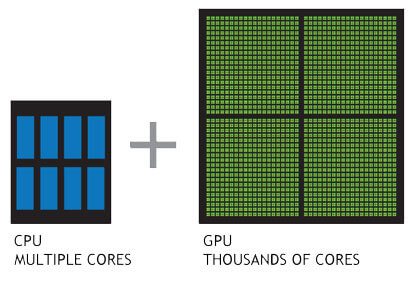 What's the advantage of GPU Rendering?
In the field of graphics rendering, not only films and animations, but also CG art, GPU with its computing ability and architecture specially designed for graphics acceleration provides the users with a more efficient rendering solution, namely the GPU rendering solution. GPU rendering has great advantage of fast speed and low cost. Moreover, GPU rendering becomes more and more available now, lots of works with high quality rendered with GPU has come out. GPU rendering tends to be popular with users at home and abroad.
There is also a huge advantage that comes along in CG production. GPU rendering is so fast it can often provide real-time feedback while working. No more going to get a cup of coffee while your preview render chugs away. You can see material and lighting changes happen before your eyes.
FoxRenderfarm Main Features:
Easy to use desktop software
Through this application you can easily submit your files for rendering just by dragging and dropping. It supports automatic upload and download of scene and image files. It is much easier to locate and analyze any errors with this application.
Around the clock service
It has a brilliant technical service team that is always there for you.
High performance rendering nodes
With thousands of rendering nodes available, FoxRenderfarm can help you quickly get your artwork rendered. And FoxRenderfarm currently supports GPU rendering.
Competitive and flexible pricing scheme
There are five different pricing schemes for you choosing, and the more you use FoxRenderfarm, the bigger discount you can enjoy.
High speed transmission system
The FoxRenderfarm client utilizes a high performance transmission engine, Aspera for datum transmission. Aspera transfers the data at maximum speed in worldwide, regardless of the file size, distance and network conditions. It is 1000 times faster than the common FTP in transmission speed.
FoxRenderfarm is applicable to Redshift for Maya and Blender Cycles. There are more than 100 pieces of NVIDIA Tesla M40 cards in FoxRenderfarm cluster, each server has 128G system memory with two M40 computing cards. Welcome to FoxRenderfarm to experience the super fast GPU cloud rendering, create your account here and enjoy now!