Do you prefer being a full-time designer or working as a freelancer? Is one a better choice htan the otjer? Which is right for you?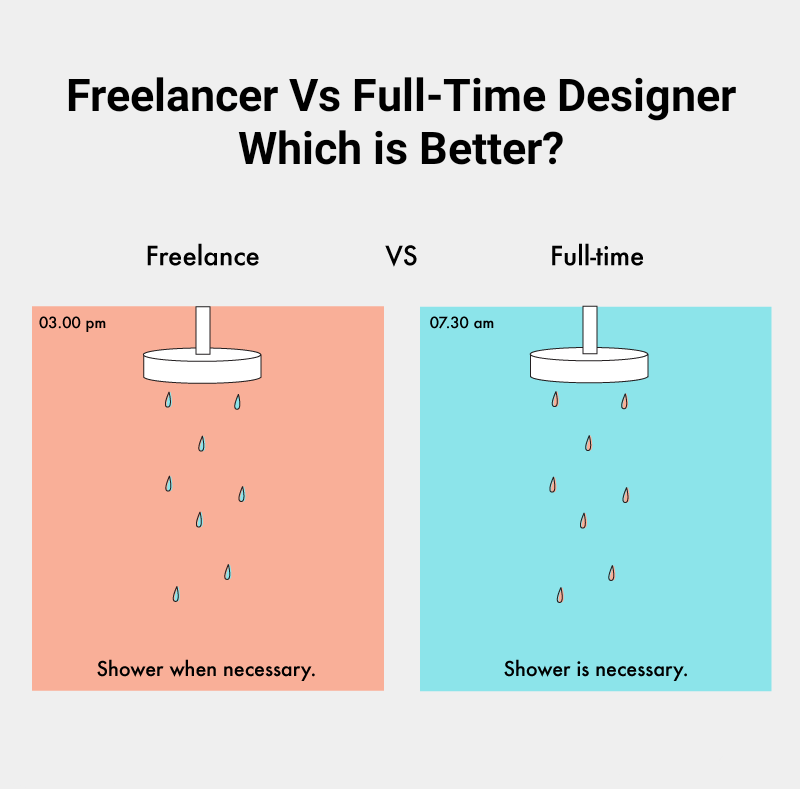 To be honest, there's no correct answer however there are certainly perks & pitfalls of each. In this post we have added few important yays and nays of being a freelancer VS a full-timer and illustrated by Caisa Nilaseca.
Freelancer VS Full-Time Designer – Which is Better?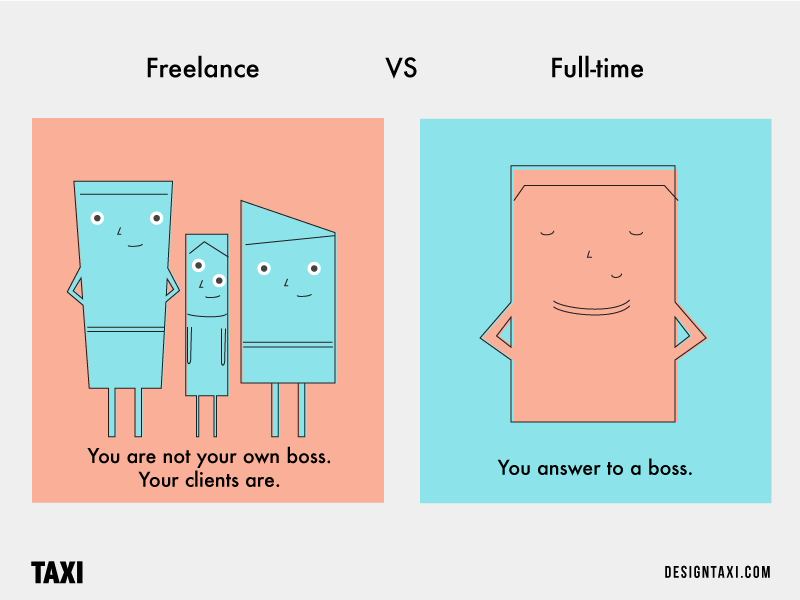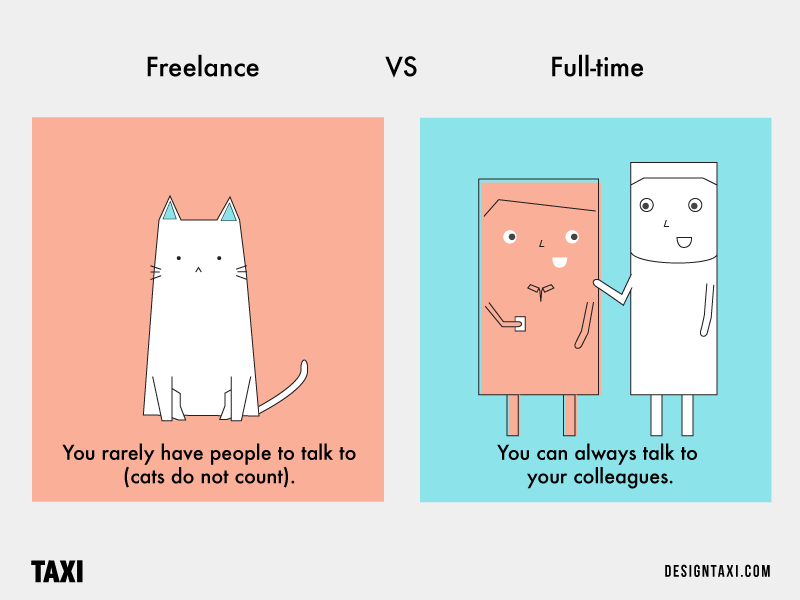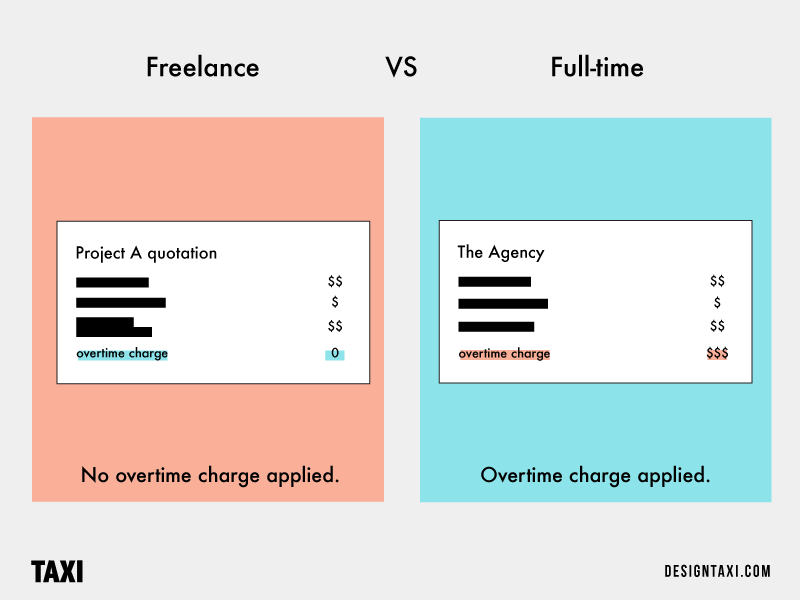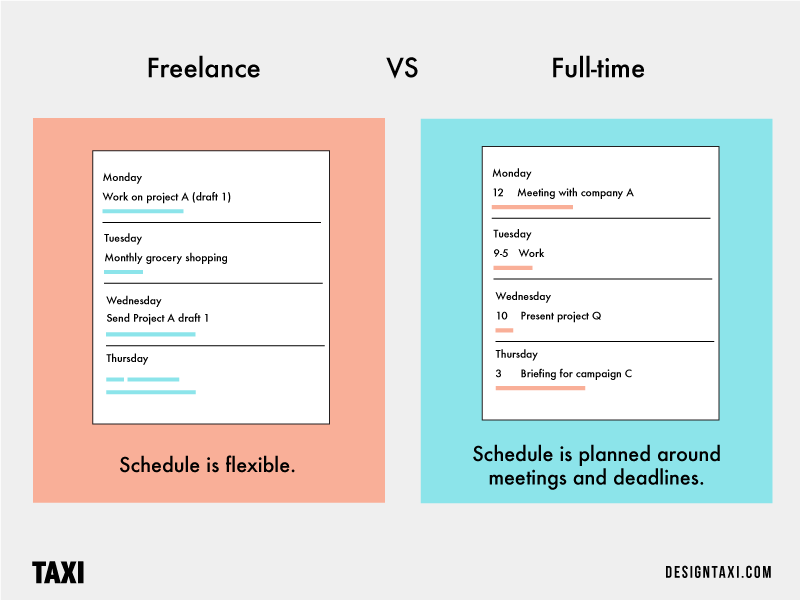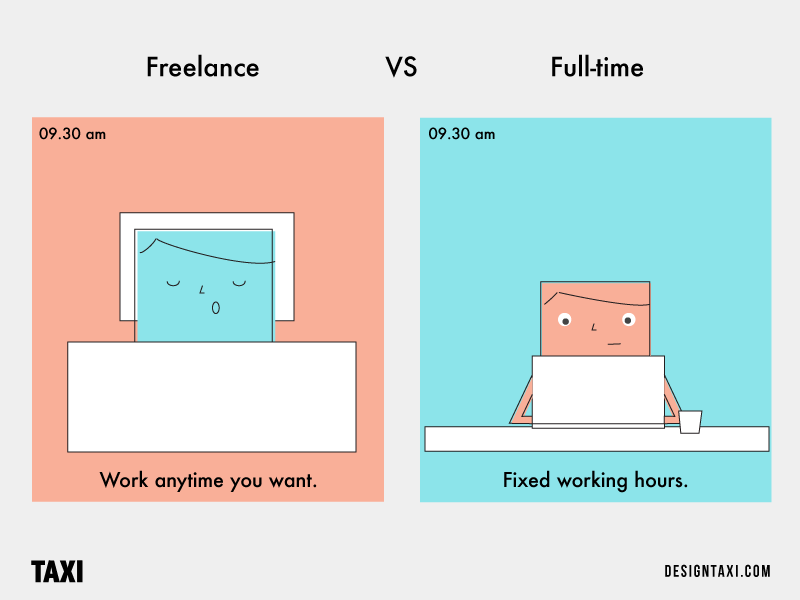 Source : DesignTaxi