---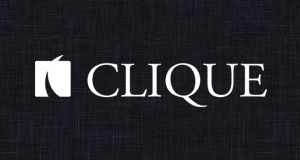 Require :  3D Animator | After Effect Artist | Concept and Storyboard Artist | Web Developer  | Flash Programmer
Location : New Delhi
Require Following Positions :
1. 3D Animator
 2. After Effect Artist
3. Concept and Storyboard Artist
4. Web Developer
5. Flash Programmer
Kindly adhere to this simple application guideline while preparing & sending your application.
Send your application with a Cover Letter
Attach your Resume in either .doc, .pdf or .txt format
Include a Link to your Demoreel in your email
Include the position you are applying for in the subject of your email
Please do not attach large videos, zip or rar files with your email as they will automatically be filtered and will not reach us
You may attach image samples of your best work with the application email
If a position you are interested in is not mentioned on the site, do send us your application and we will talk to you when there is requirement suitable to your skills.
Note : Kindly follow our guidelines before applying. Please include a Cover Letter, your Resume and a 'Link' to your Demoreel with this email. Please do not attach videos, zip or rar files with this email as they will automatically be filtered and will not reach us. You may attach images if you wish.
Interested candidates send your updated resume and showreel link to  [email protected]
Website  : www.cliqueanimation.com
* All logos and trademarks are the property of the respective owners.
[divider]This post is part of our Daily Job Alert Post Series of posts showing the great jobs opportunities collection. If you are a recruiter and want to post job, Please fill the form, once your post is approved, it will be published to our site.
Don't forget to Subscribe with us to receive Daily Jobs Alert on your emails.
Read our Disclaimer : cgfrog/disclaimer/
[divider]