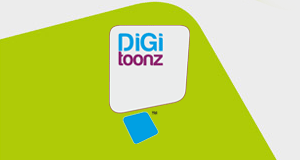 Require Positions :  Pre-Production Artist, 3D Animators,  Rigging, Vfx & Compositors, Modelling & Texturing, Lighting & Shades, Rendering Artists
DIGITOONZ – INDIA, is one of the most important animation structure based in NOIDA (Delhi NCR). We are continuously developing animated children shows for our worldwide clients.
Are you ready to take your career to the next level?
With Digitoonz you can help make a difference to the world, and get more out of your imagination life than you thought possible. Already interested in Digitoonz? Discover the wealth of application opportunities that exist and find your next career move as a Professional.
We are looking for Fresh and experienced talent of following opening(s) :
[ads1]
2D Flash Animator
Require Experience : 1- 5 years
Skills & Softwares :
Working under the direction of the layout supervisors to create amazing 2D Flash animation sequences using Wacom.
Being an outstanding artist and skilled animator, who possesses a strong sense of acting, staging, posing, timing, volume and model.
Candidate must have full understanding and knowledge of 2D principle animation
Excellent knowledge in Flash/Toon Boom
Character Designer/Illustrator Artist
Require Experience : 1+ year

Skills & Softwares :
BFA/MFA or any other Art degree
Produce a wide range of highly creative character and prop art
Ensuring the character designs are suitable in function and form for the locations and props
Working with Art Director to create engaging and performable characters
Excellent knowledge in Flash/Photoshop/Illustrator
Project Manager
Require Experience : 1+ year

Project Manger responsibilities include:
Client handling
Project Planning
Quality Assurance
Project Monitoring and Control
Team coordination
Delivery Assurance
Interested candidates can drop in their resumes & Portfolio link at [email protected] or [email protected]
Address :
DIGITOONZ MEDIA & ENTERTAINMENT PVT. LTD.
E 113, 2nd Floor,
Sector-6,
NOIDA- 201 301
(UP), INDIA
Direct Line: 91 120 4324907
For more information about DIGITOONZ, visit www.digitoonz.com
Keywords : 2D Animation jobs in Noida | Illustrator Jobs in Noida | Graphic Design Jobs in Noida| Web Design Jobs In Noida | Vfx Jobs in Noida | UI Designer Jobs in Noida | Composting Artist Jobs in Noida | Multimedia Jobs in Noida| Jobs in Gaming Studio & Production House.

[divider]This post is part of our Daily Job Alert Post Series of posts showing the great jobs opportunities collection. If you are a recruiter and want to post job, Please fill the form, once your post is approved, it will be published to our site.
Don't forget to Subscribe with us to receive Daily Jobs Alert on your emails.
Read our Disclaimer : cgfrog/disclaimer/
[divider]
We are always interested in hearing your thoughts. Please give us your opinion. Your feedback/comments is valuable to us and will help us improve your online experience at our blog.