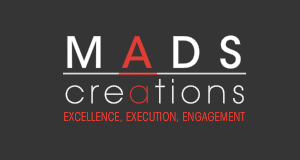 Require : Assistant Interior Designer
Required Experience : 1-3 Years
Required Skills : Preparing detailed conceptual drawings, 3D modeling, Presentation etc using software tools like Auto CAD and 3Ds Max (2D & 3D Modeling), V-ray, Adobe Photoshop and Power point. Presentation. Ability to meet deadlines and work well under pressure. Should have past experience in corporate and residential projects, Possess a bright eye for color scheme and proportions with a sense of balancing and admiration for aesthetics.
Excellent communication & interpersonal skills with proven abilities in resolving complex project issues.
About MADS CREATIONS : MADS creations is a company offering interior design services in Gurgaon. The company is led by passionate bunch of professionals who are in the business of offering cost effective interior design services to its clients.
Interested candidate Kindly send your profile (resume) and link of showreel to [email protected]
Contact Person Name : Pradeep Agarwal
Keywords : Interior Jobs in Gurgaon, Best Interior Jobs in Gurgaon, AutoCad Jobs in Gurgaon, 3Ds Max Jobs in Gurgaon, 3D Surface Modeling Jobs in Gurgaon, Hard Surface Modeling in Gurgaon, 3D Walkthrough Jobs in Gurgaon, Internship in Interior Design in Gurgaon, Interior Designer jobs in Gurgaon, Jobs of Interior Designer in Gurgaon, Best Interior Design in delhi, Photoshop Jobs in Gurgaon, How to find a Best Jobs in Gurgaon, Find the job in Gurgaon, Fresher Jobs in Mumbai, Company for Internship in Gurgaon, Job search Gurgaon, Gurgaon Job search, Multimedia Jobs in Gurgaon
[divider]This post is part of our Daily Job Alert Post Series of posts showing the great jobs opportunities collection. If you are a recruiter and want to post job, Please fill the form, once your post is approved, it will be published to our site.
Don't forget to Subscribe with us to receive Daily Jobs Alert on your emails.
Read our Disclaimer : cgfrog/disclaimer/
[divider]
We are always interested in hearing your thoughts. Please give us your opinion. Your feedback/comments is valuable to us and will help us improve your online experience at our blog.