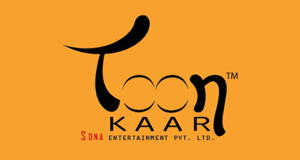 Required Positions : 2D Character / Effects  Animators (Flash) | Pre Production Artist
Location : Udaipur (Rajasthan) INDIA
About Toonkaar™ Sona Entertainment Pvt. Ltd. : Toonkaar™ Sona Entertainment Pvt. Ltd. has developed hi-end creative, technical and production capabilities to design and produce 2D & 3D Animation and Vfx for television, cinema, web and education. We always remain curious about new ideas and believe in action and movement.
Toonkaar™ gives an opportunity to a true artist who has a desire to touch the sky. We are fun loving, creative and stress free atmosphere, where the employees are exposed to a competitive environment to fulfill their potential.
Currently we are looking for following positions for Udaipur (Rajasthan) Location :
[ads1] 

1.  2D Character / Effects  Animators (Flash)
Required Experience: 2 – 4 Years on TV Series / Film Production
Required  Skills – Should be a team player with good communication ability and sound animation techniques in nailing the characteristics required.

2. Pre Production Artist
Required Experience: 3 – 6 Yrs on TV series / film
Required  Skills – Specializing in illustrations / strong observation and visualization ability to create characters, story-boarding & layout in a variety of styles/Moods/Poses.

Artist with comic book exp will be preferred most…..
Kindly mention 'Post'  in subject line Applying for, with Experience & Current Location, else resume will not be considered.
Interested candidates send  us resume (CV) and showreel – [email protected]
Keywords : Animation jobs in Udaipur (Rajasthan) | 2D Jobs in Udaipur (Rajasthan) | Graphic Design Jobs in Udaipur (Rajasthan) | Web Design Jobs In Udaipur (Rajasthan) | Vfx Jobs in Udaipur (Rajasthan) | UI Designer Jobs in Udaipur (Rajasthan) | Composting Artist Jobs in Udaipur (Rajasthan) | Multimedia Jobs in Udaipur (Rajasthan) | Jobs in Gaming Studio & Production House.
[divider]This post is part of our Daily Job Alert Post Series of posts showing the great jobs opportunities collection. If you are a recruiter and want to post job, Please fill the form, once your post is approved, it will be published to our site.
Don't forget to Subscribe with us to receive Daily Jobs Alert on your emails.
Read our Disclaimer : cgfrog/disclaimer/
[divider]
We are always interested in hearing your thoughts. Please give us your opinion. Your feedback/comments is valuable to us and will help us improve your online experience at our blog.