In Las Vegas on Tuesday at the company's Focus 16 event, Intel Security announced the launch of a new logo (pictured) that will be the face of the company as it takes on the McAfee name following its spinout from parent company Intel in April.

Chris Young (Senior Vice President and General Manager and soon-to-be McAfee CEO) said the new logo is a "visual representation of the future" for Intel Security.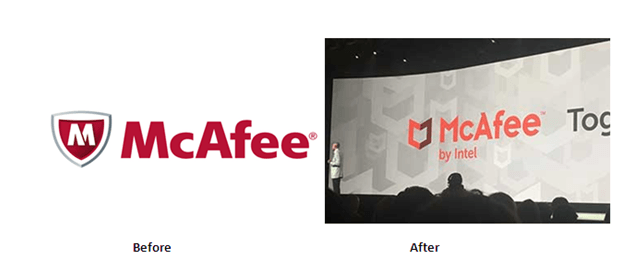 "It's a symbol for us of a new beginning," Young said to the approximately 3,500 customers and partners in the audience. "It's a visual representation of what's core to our DNA, and our strategy," he said.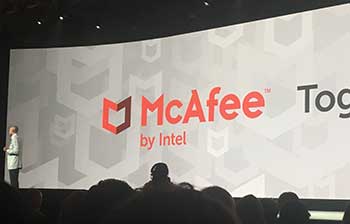 The Logo: Red in the logo design recognizes McAfee's past with the shield shape projecting defense and the two connection making a shield depicting togetherness with the rest of the industry stated Young. Source : CRN