Logo Maker vs. Logo Designer: If you are searching a good design for your startup business. You may choose online logo maker tools or hire a professional logo designer. Each options have some good points and some bad points. A good online logo design maker tool could offer convenience. If you choose this service you can save your time and money. If you hire a professional logo designer, on the other hand, use the freedom to play with their imagination and come up with a truly unique design but they might be expensive. You must read our previous article : 10 Things to Know before you Logo Design
Related :
It is not about competition, it is about selecting the right tool for the right job. DesignMantic has created a Infographic to help out you to choose one of them.
Let's checkout 10 distinct points of Online Logo Maker and professional Logo Designer to make the right decision for your next design job.
10 distinct benefits of online logo maker and professional logo designer
Check it out below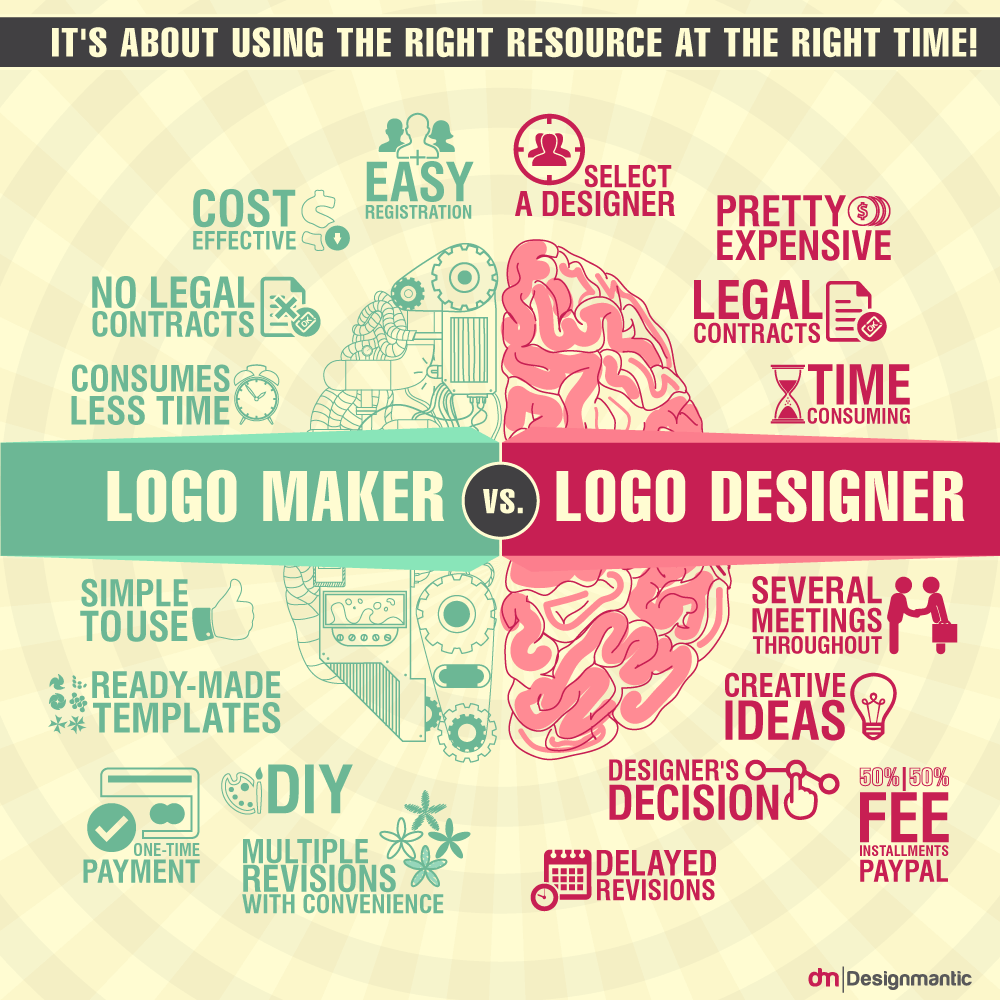 Video Version :
Courtesy of: Designmantic.com