A Mumbai based creative artist Sushant S Rane creates mind blowing hyper-realistic 3D drawings of everyday objects like cans, bulbs, glasses and even half fried eggs etc onto a blank sheet of paper then photographed to create amazing optical illusions. He works with Copic markers and graphite pencils and Sushant S Rane usually takes a single day to complete a single artwork. Sushant S Rane is currently a student of 'Bachelor of Arts' at Ramnarain Ruia college in Mumbai (India). He claims to possess been self-educated since childhood.
He added: 'I started making artwork from 2013 by making portraits of celebrities using graphite pencil and color pencils.'
At the end of last year, Sushant S Rane started working on depicting realistic objects – and his work can take hours of hard labor to achieve the desired realistic effects.
More info: Instagram
A fried egg, perhaps?
https://www.instagram.com/p/90924pGVi4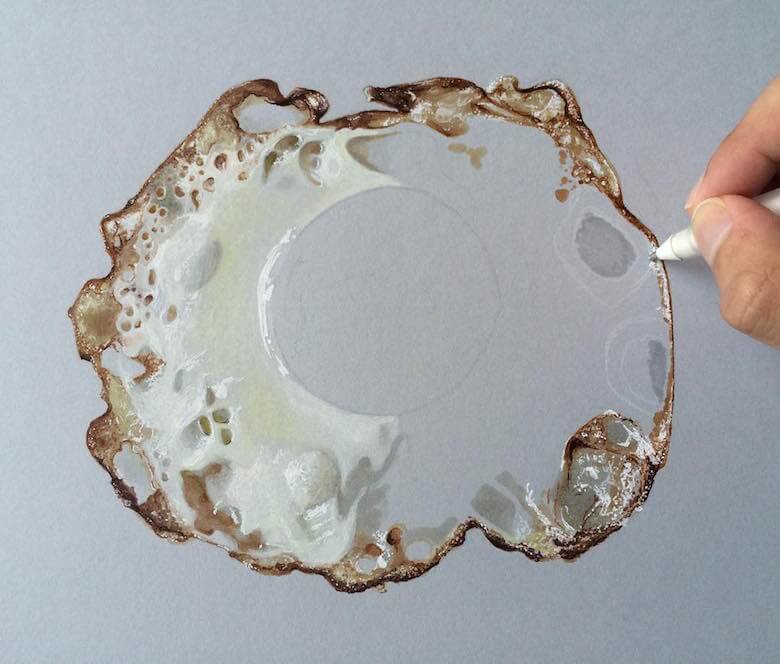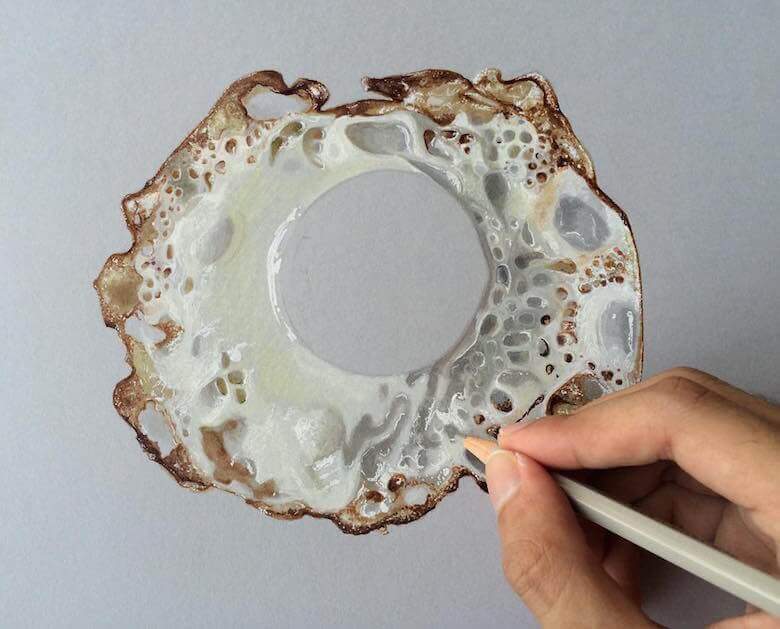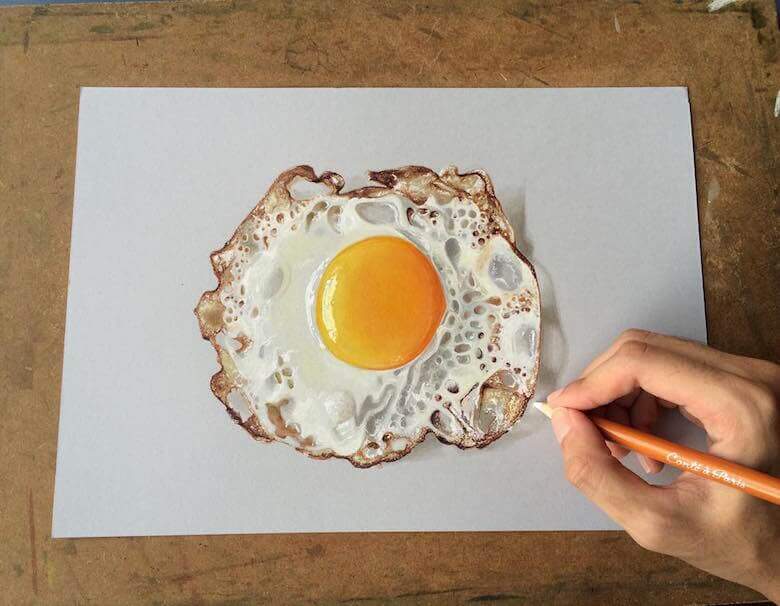 That looks forking real…but it's all a lie.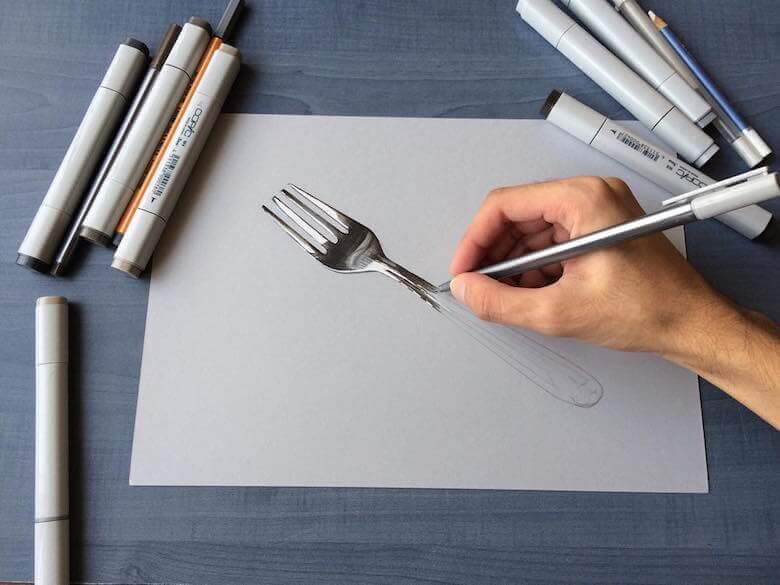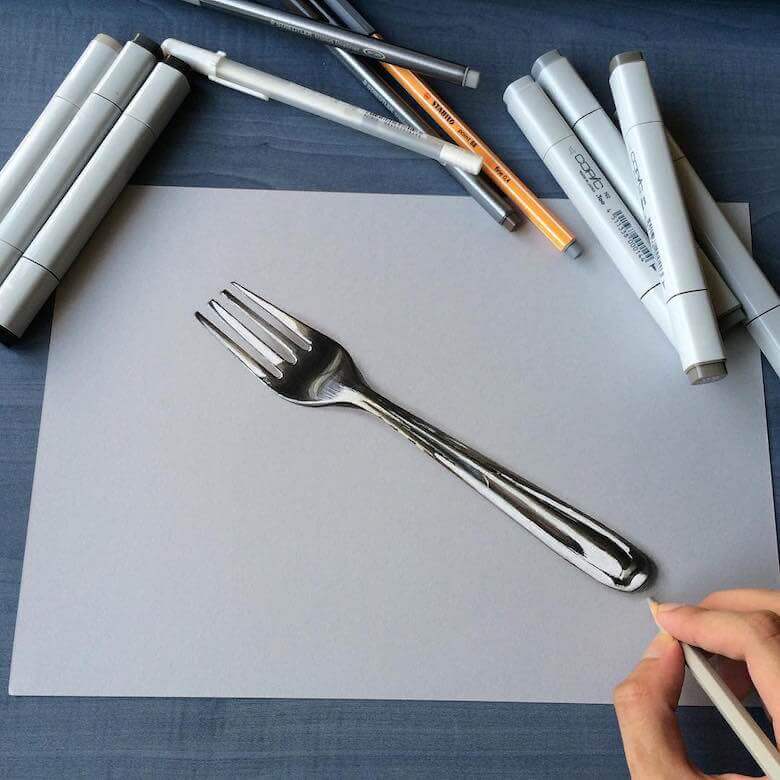 Think that's a jar of delicious Coke?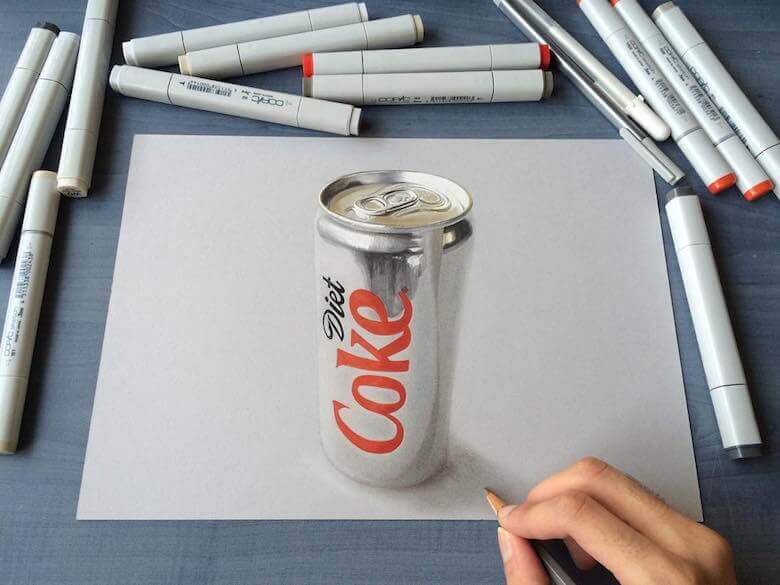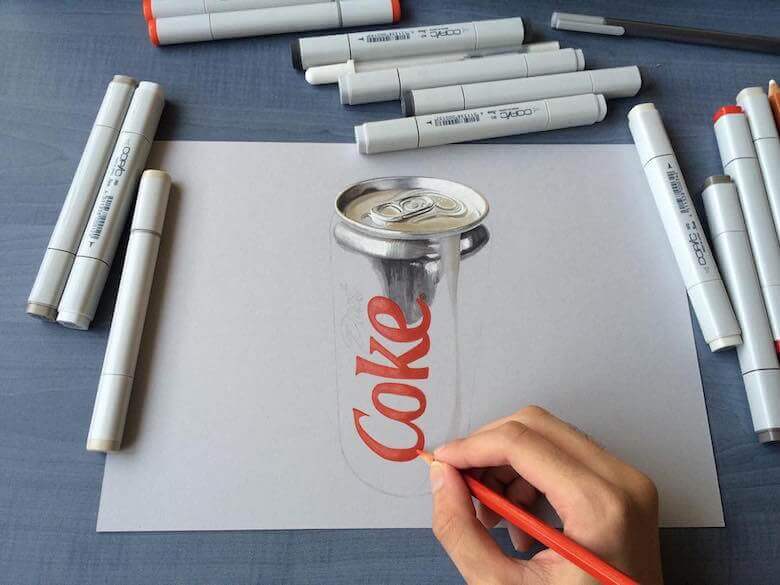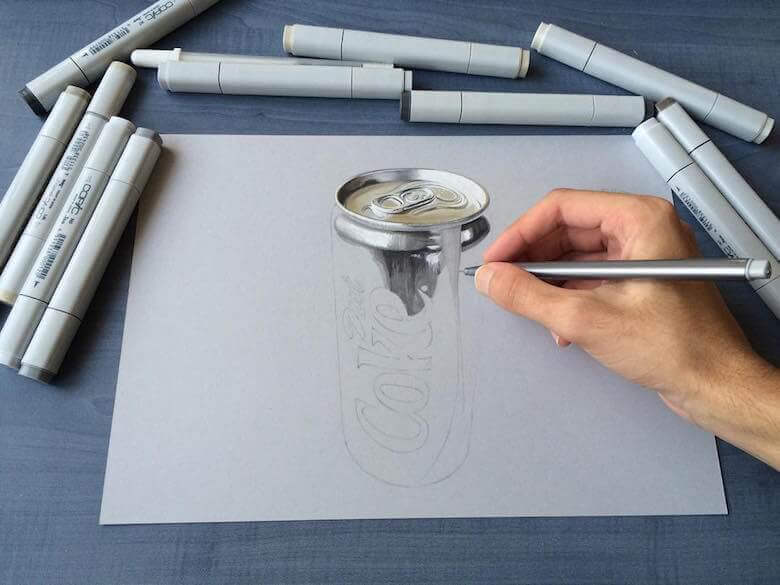 It only took him about six weeks to teach himself to draw like this.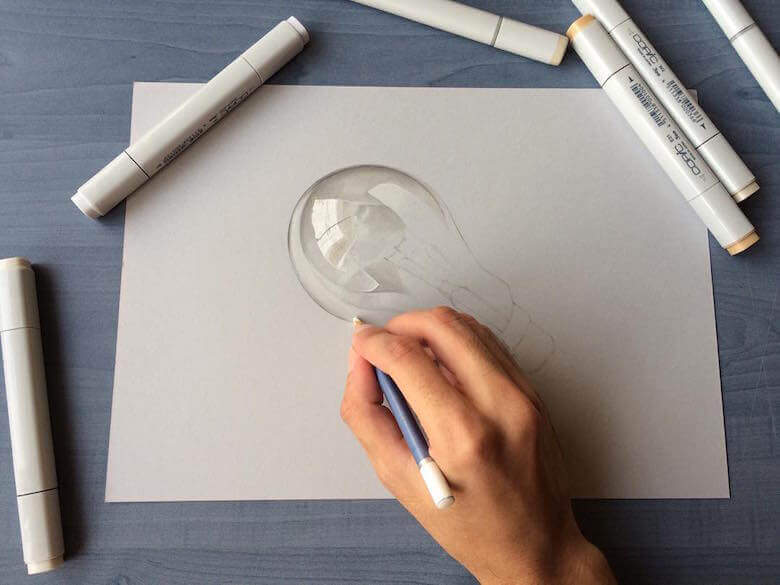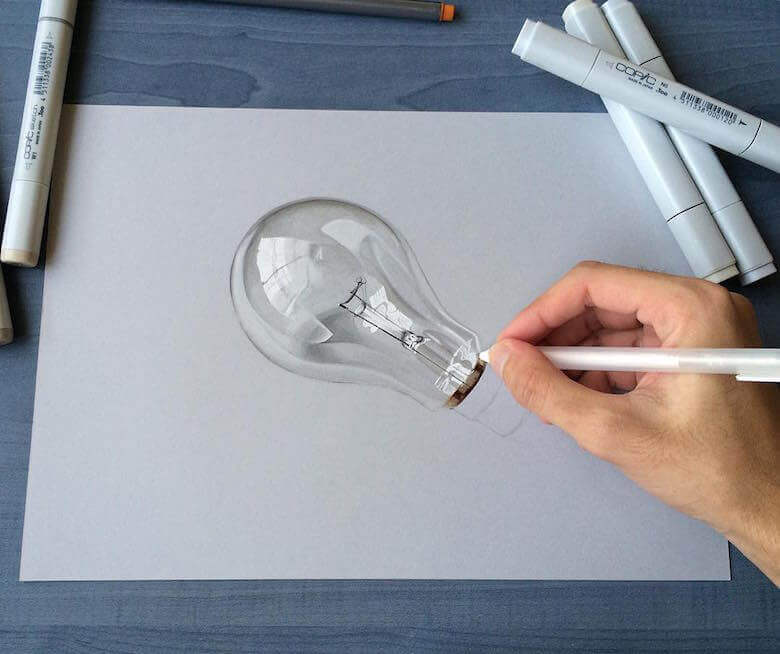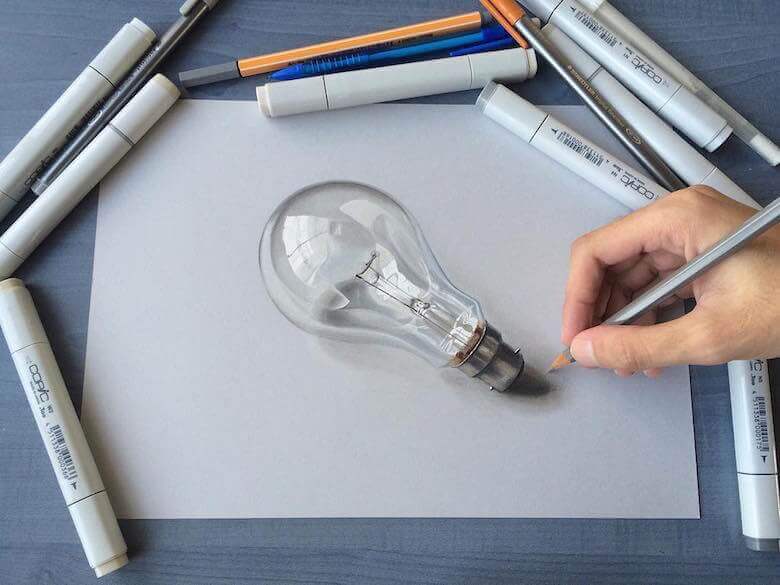 Teaching yourself to create this kind of drawing in just 6 weeks seems impossible…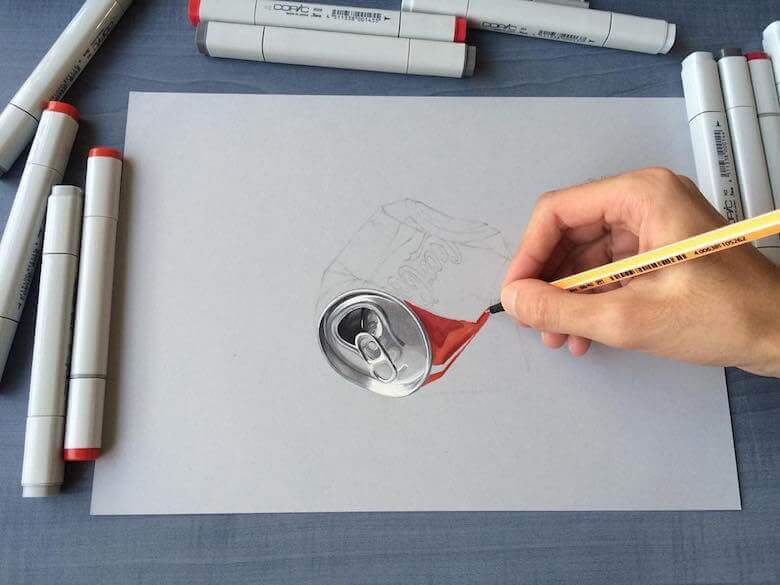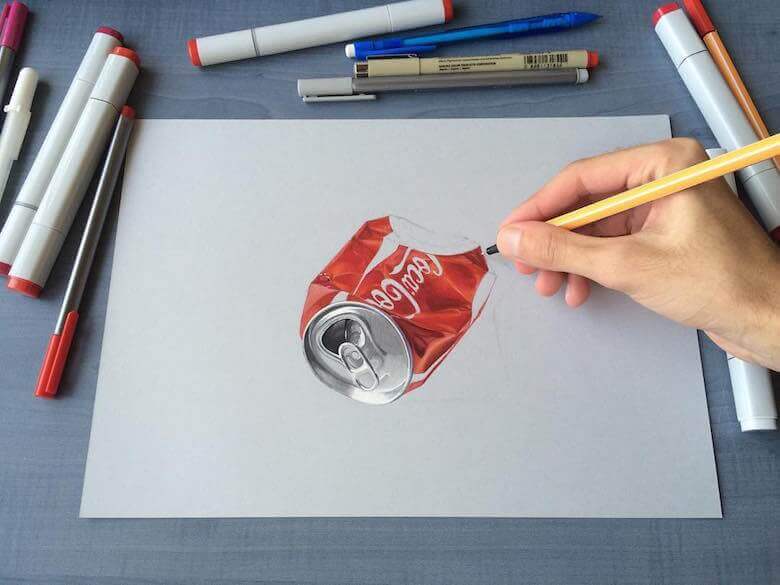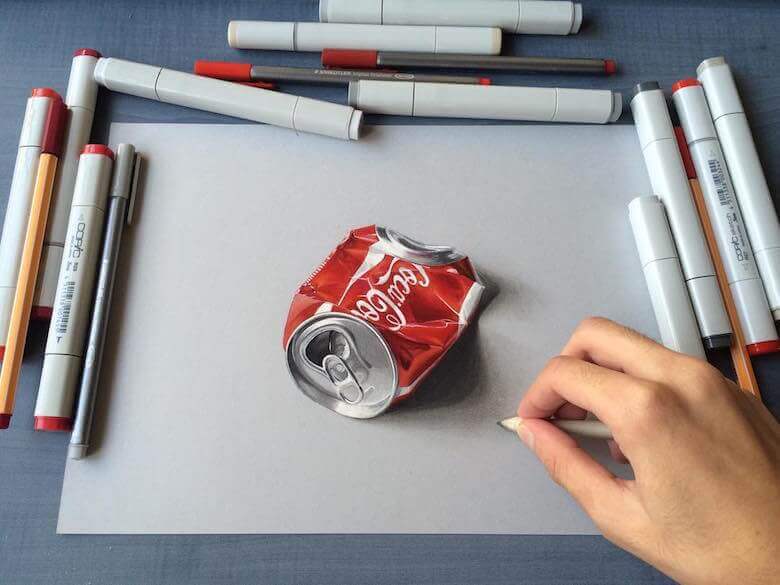 He takes about single day to completely create a 3D drawing of art…