Jobs In Town, a German staffing agency, devised these creative eye catching ads for their marketing campaign. The ads translate to "Life's too short for the wrong job" and brilliantly emphasize on that statement. These creative ads won numerous awards for their imaginative depiction of miserable working conditions through the use of the cut out technique.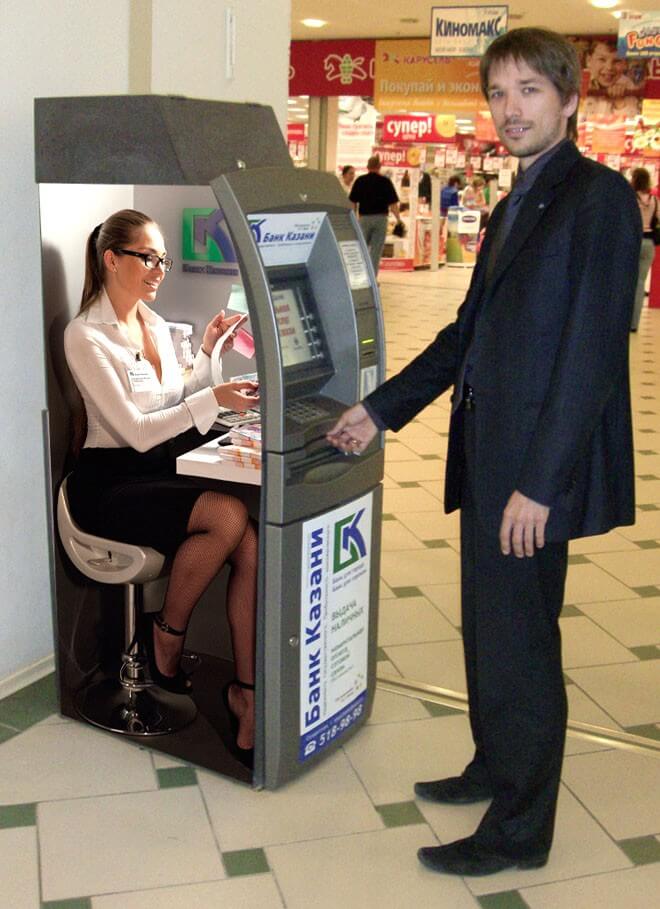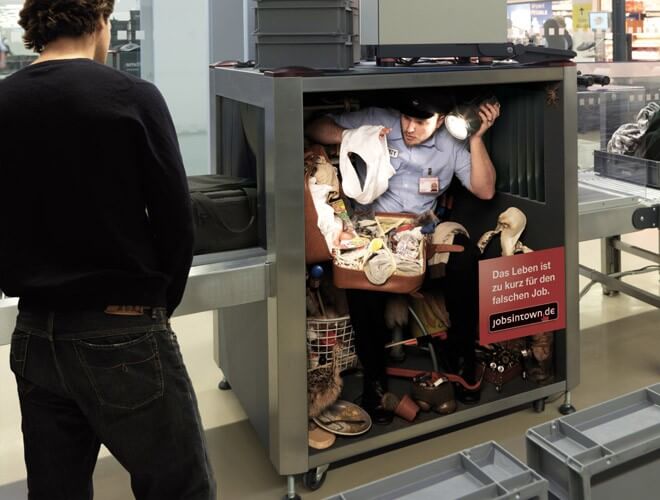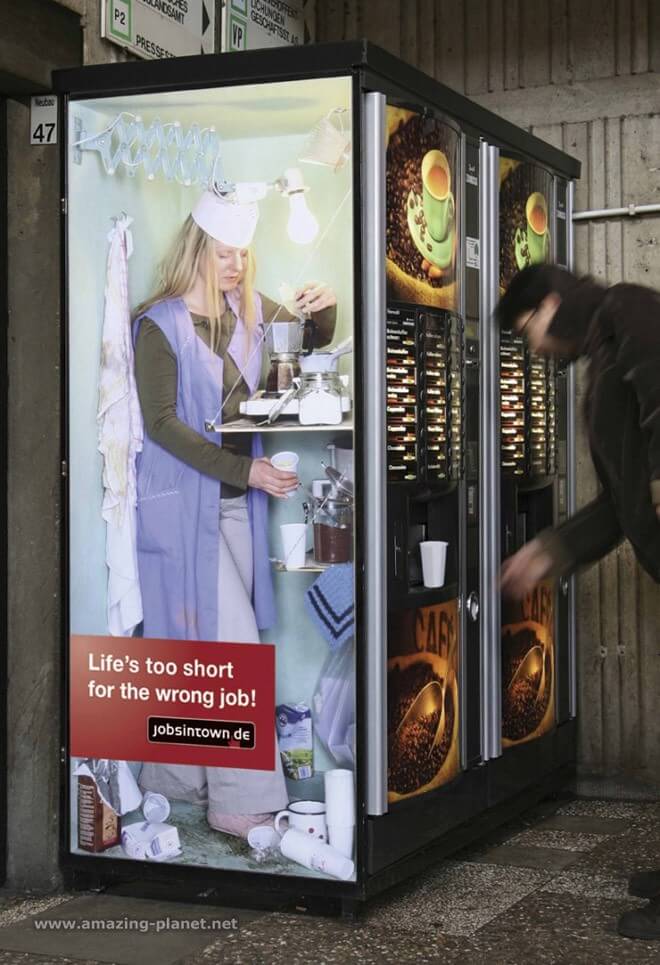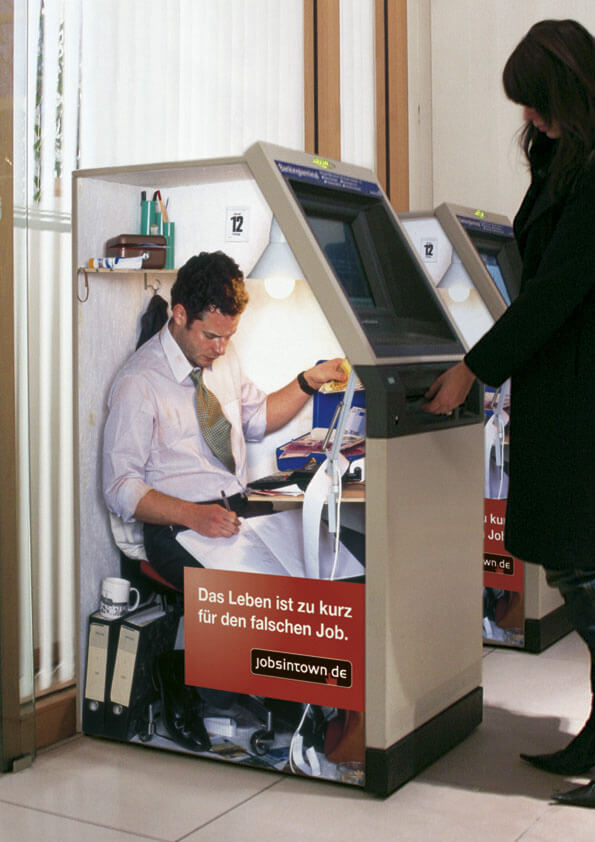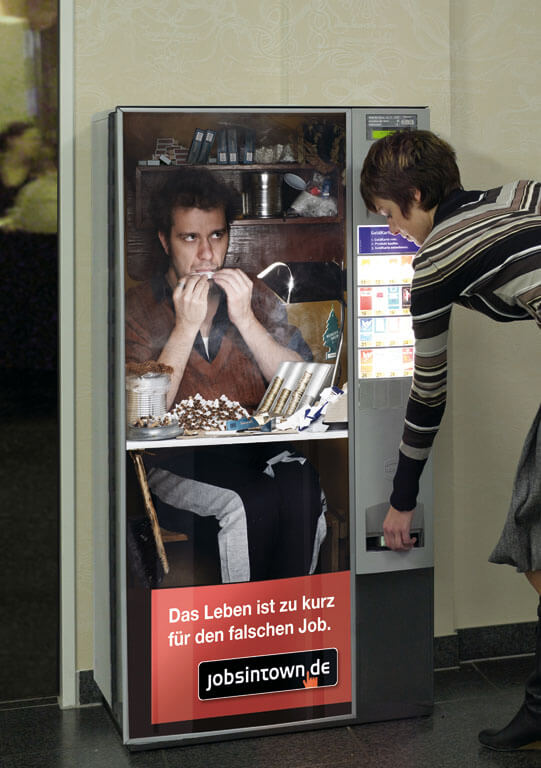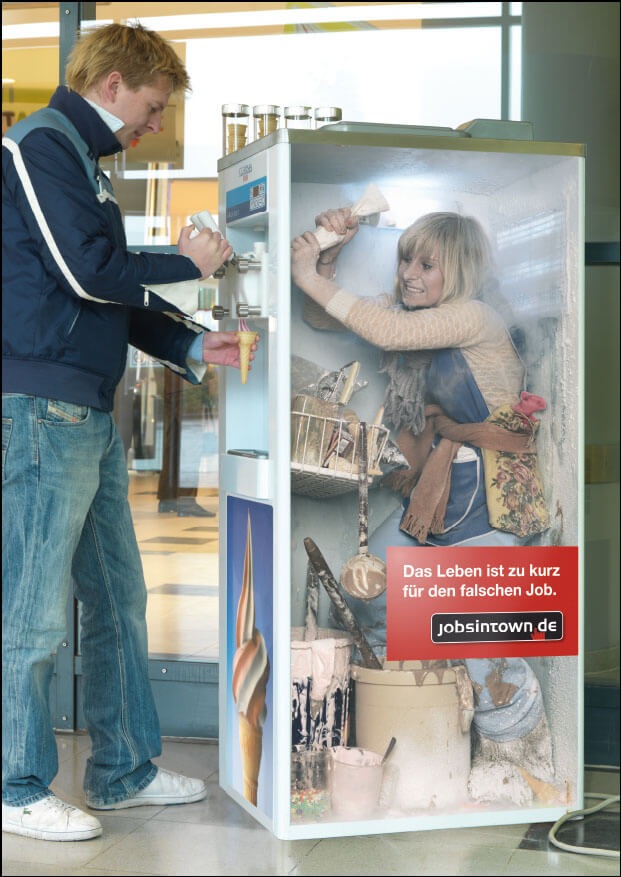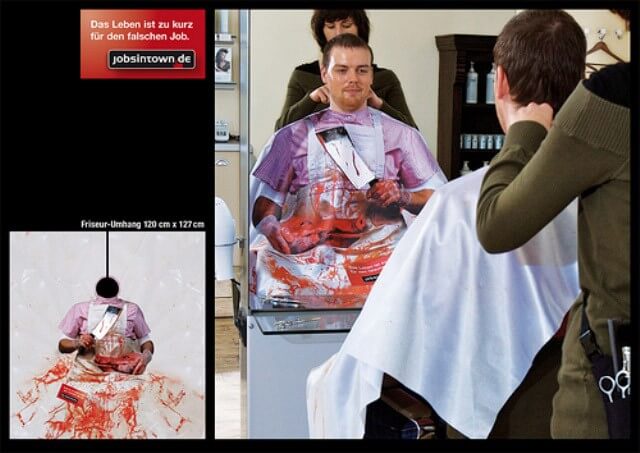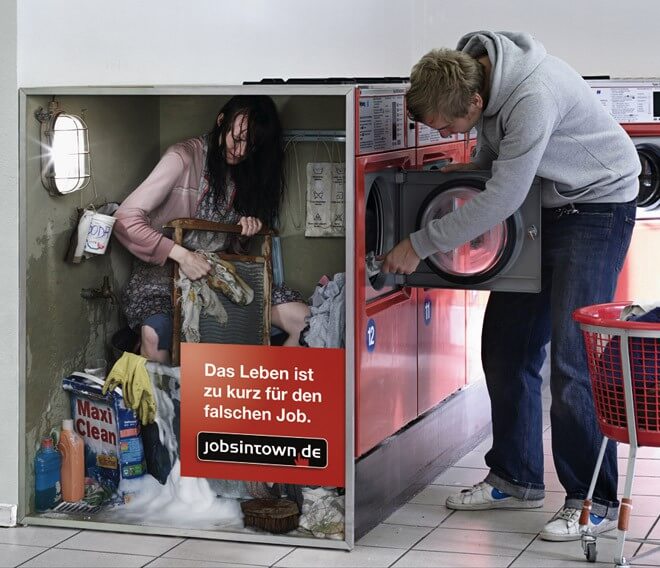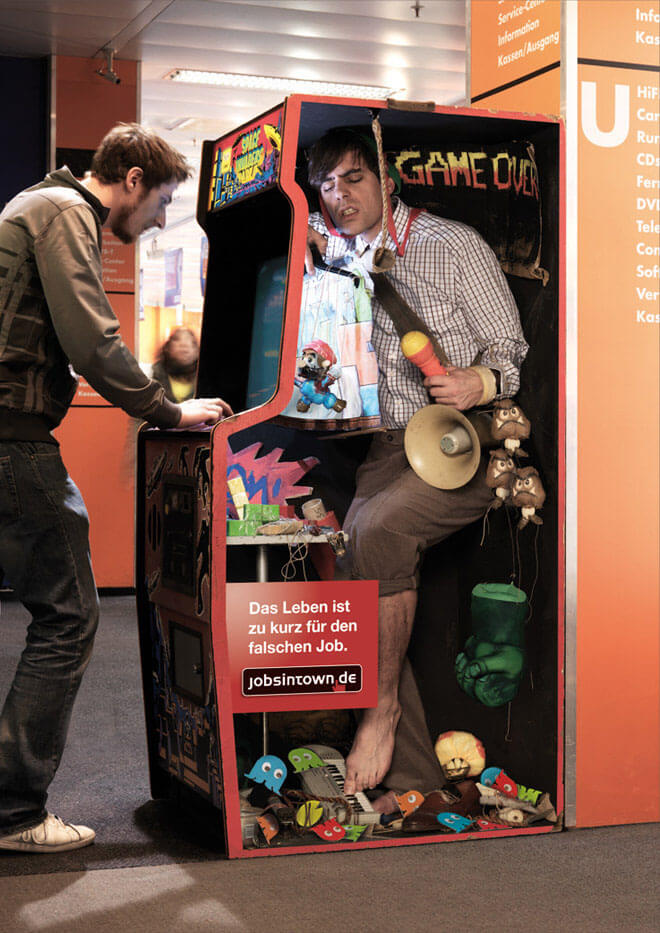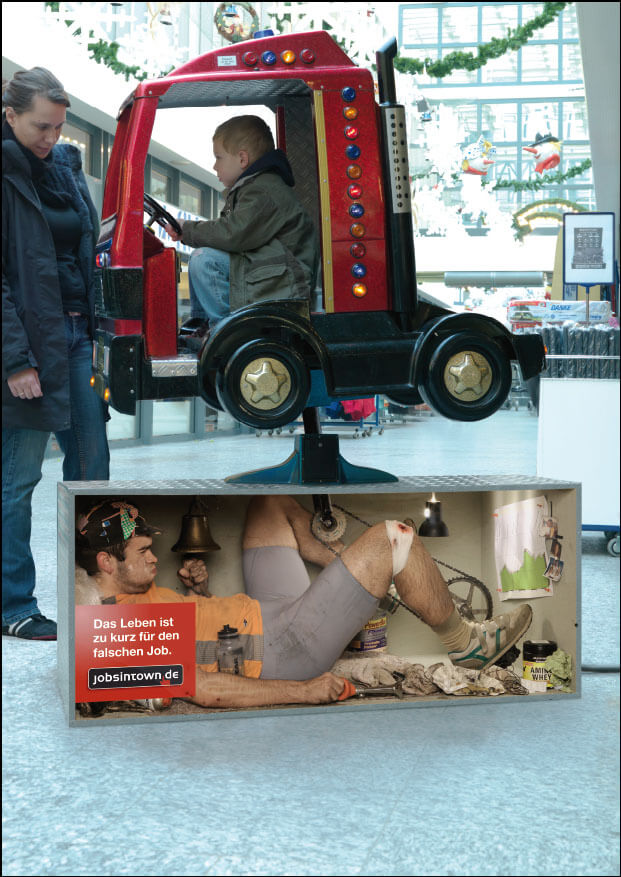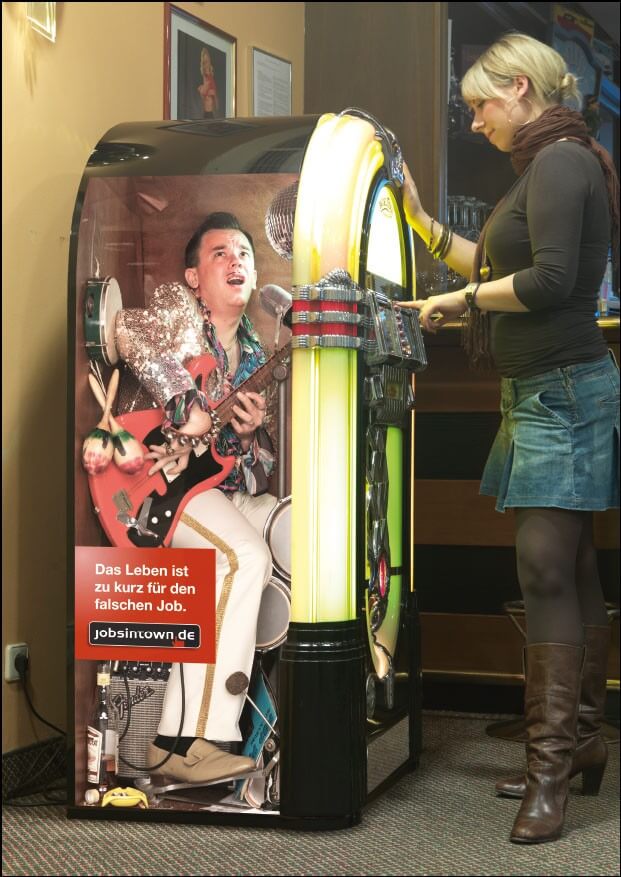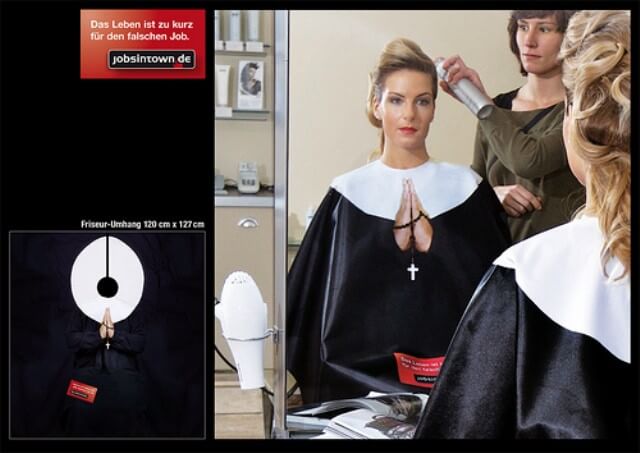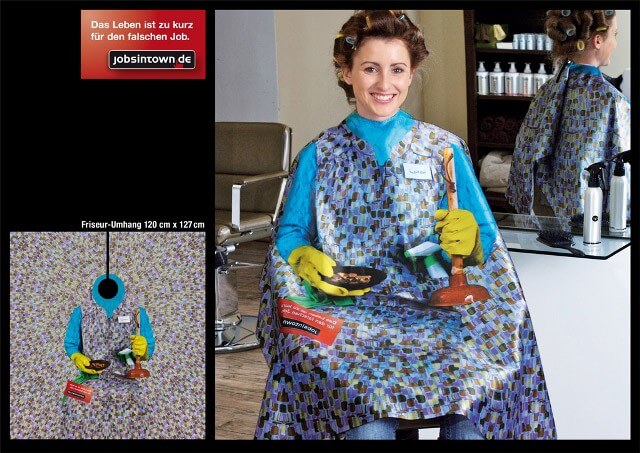 [divider]This post is part of our Daily Inspiration Series of posts showing the most Inspired Graphics collection. If you want to share your Inspired Graphics, please send us via Email.
Don't forget to Subscribe with us to receive Daily Graphics Inspiration on your emails.
Read our Disclaimer : cgfrog/disclaimer/
[divider]
We are always interested in hearing your thoughts. Please give us your opinion. Your feedback/comments is valuable to us and will help us improve your online experience at our blog.