The festive season is around the corner and so are all the preparations. Today we are here with some latest Arabic Mehandi Designs (मेहंदी डिजाइन) to inspire you to adorn yourself on these occasions.
What is Henna (Mehandi)?
Mehandi, an ancient form of body art, is sworn by in India when a woman is getting ready for any festivals in India. When a woman gets ready for any festivals in India, she applies Mehandi on her palms as a mark of something auspicious. Creative designs are made on a person's body using a paste of dried and powdered henna leaves. The word Mehandi has originated from the word 'Mendhika', a Sanskrit word. We should be careful of chemical Mehandi which causes reactions in some people. Otherwise, Mehandi is very safe for use.
How is Henna (Mehandi) Used?
It is an age-old ritual to create Mehandi Designs (मेहंदी डिजाइन) to adorn the body. Initially, it was done only on the palms and feet, but these days Mehandi Designs (मेहंदी डिजाइन) are a getaway from the permanent tattoos. Brides use henna to beautify themselves before their wedding. There is no boundary to one's creativity while applying Mehandi Designs (मेहंदी डिजाइन) on a person's hands, feet, arms or any other body parts.
Mehandi brings fortune and good luck and so its application is associated with all festivals. There are different types of Mehandi Designs (मेहंदी डिजाइन) that can be created. The designs include the Arabic, the traditional, the Rajasthani, and Pakistani Mehandi Designs (मेहंदी डिजाइन) and so on.
The girls and women resort to beautiful Arabic mehandi designs in various occasions, as this is not just beautiful but also has a certain health benefit. In order to cool one's body in case of excess heat, Mehandi is applied. These days we have seen a rise in the use henna in America and other places where it is used to make a tattoo for the cancer patients who undergo Chemotherapy. This is a form of a head tattoo.
Applying henna gives a lot of happiness and a festive feel. So get inspired by these designs and get yourself "Hennaed".
Here below you'll find trendy, stylish and latest Arabic Mehandi Designs (मेहंदी डिजाइन) for your inspiration. Hope you like it.
Latest Arabic Mehandi Designs (मेहंदी डिजाइन) to Adorn You
1.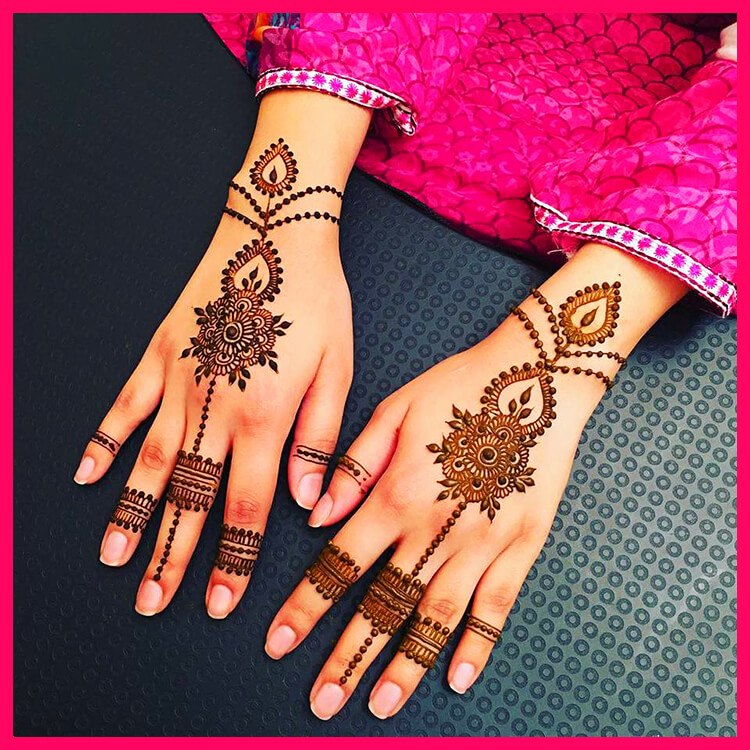 2.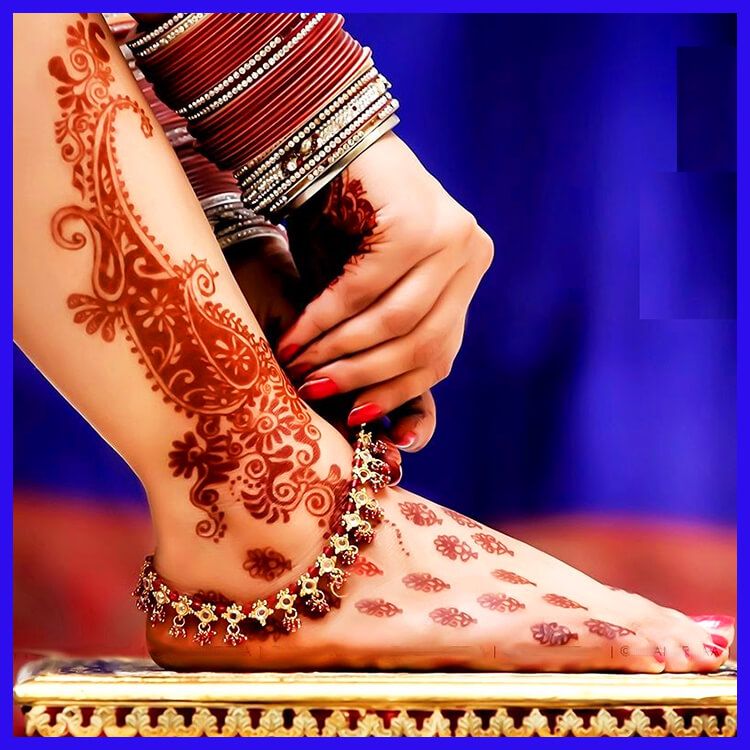 3.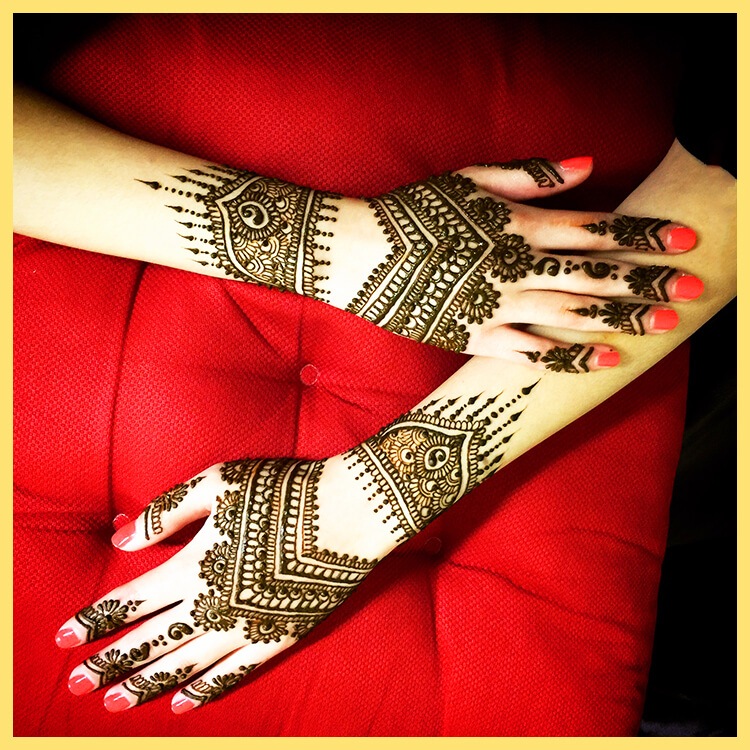 4.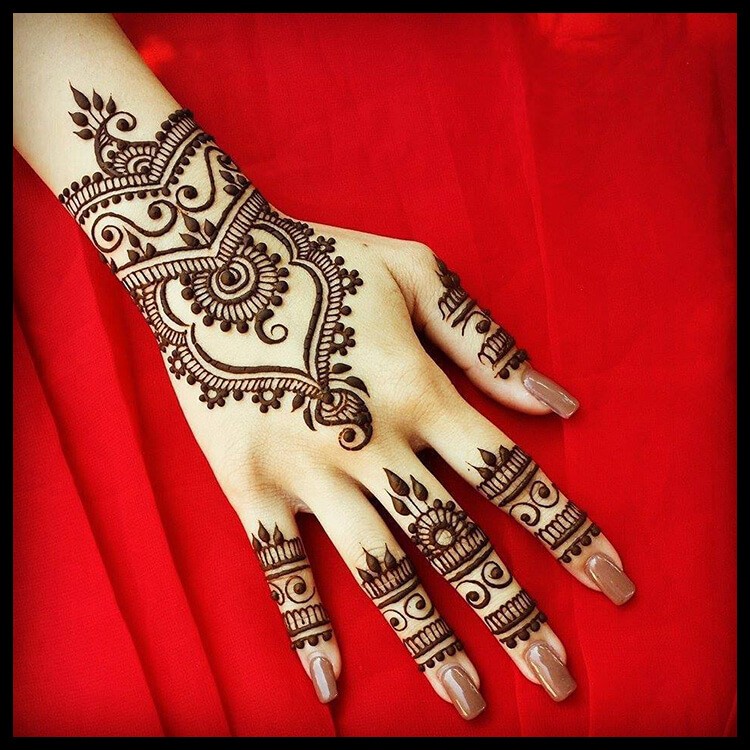 5.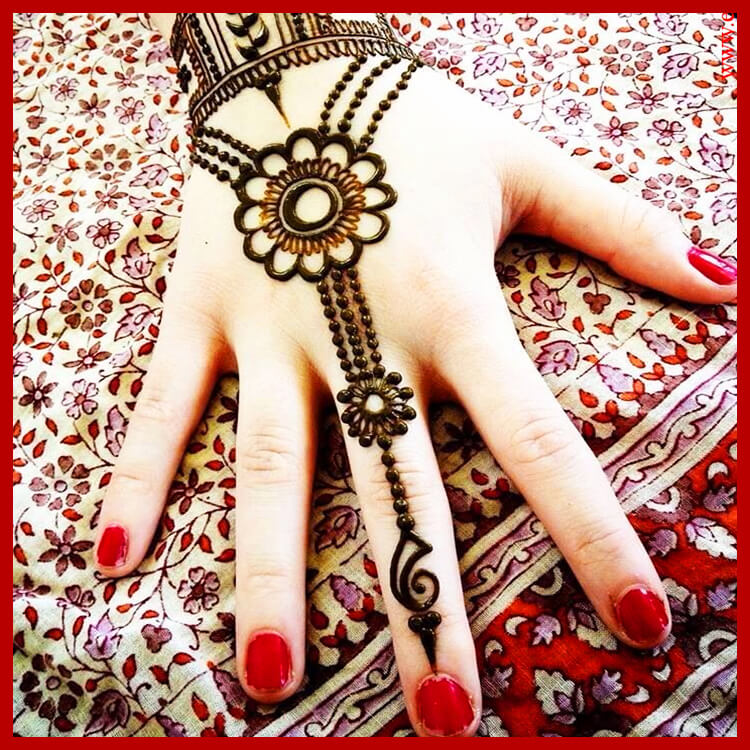 6.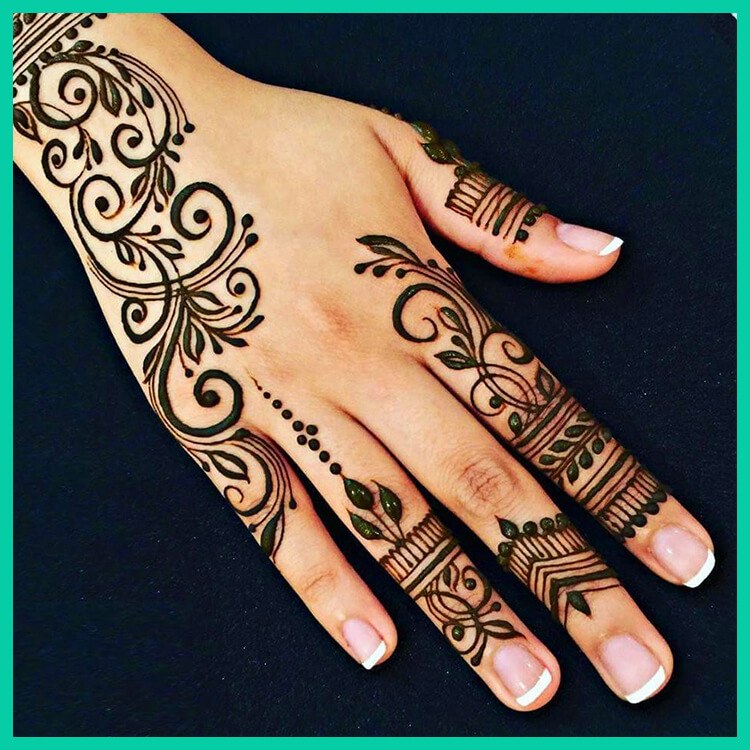 7.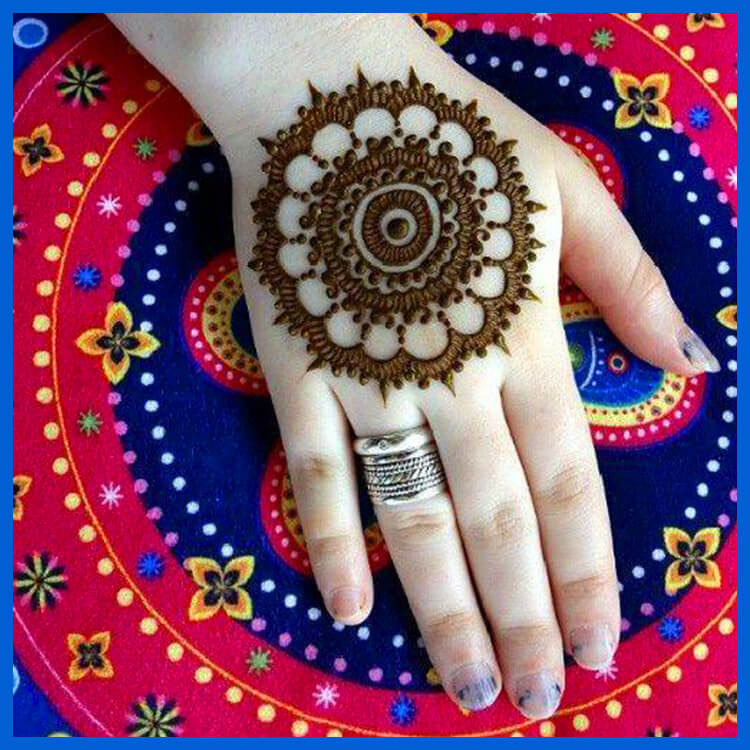 8.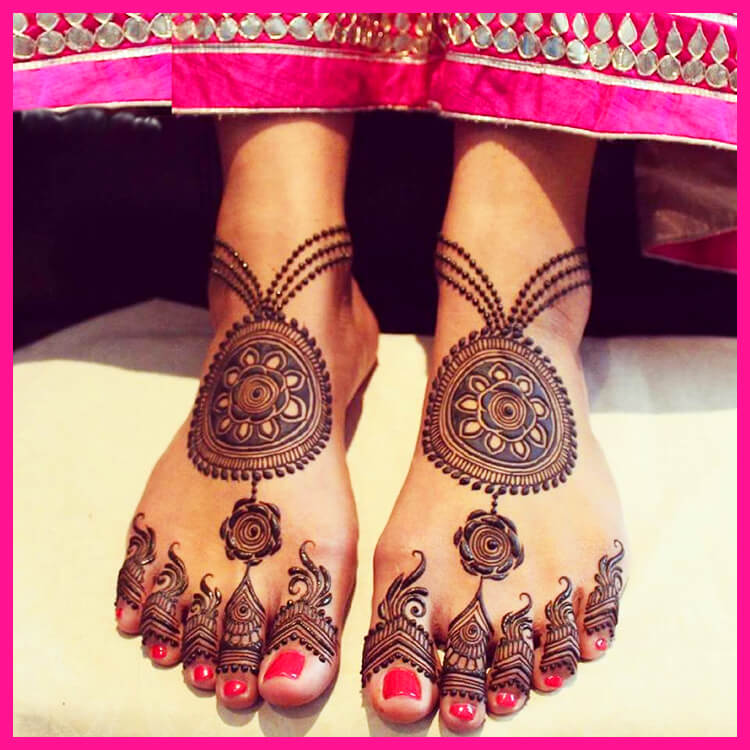 9.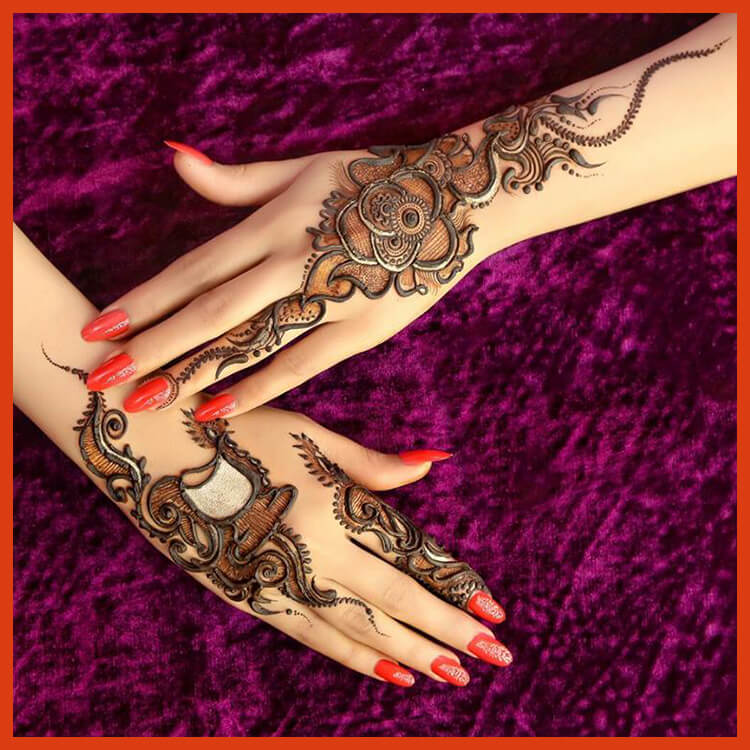 10.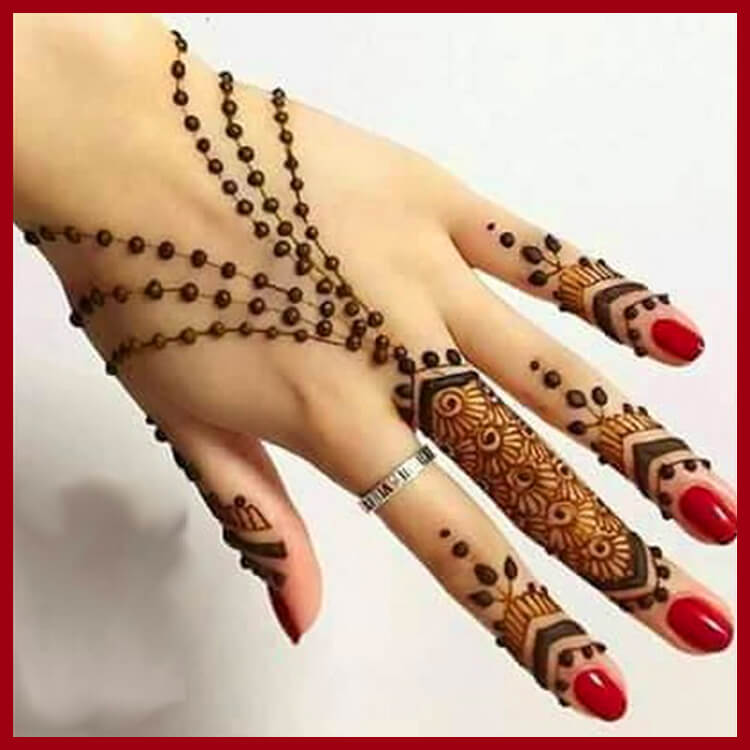 Click below next button to see more 10+ latest Arabic Mehandi designs.