We've all seen Comic Sans everyone loves to hate Comic Sans. The child-like handwriting font is so infamous, there is a movement to try to ban it. There is an even dedicated website Comic Sans Criminal to educating people about the very limited use cases of comic sans! Comic Sans Criminal – helping people like you learn to use Comic Sans appropriately.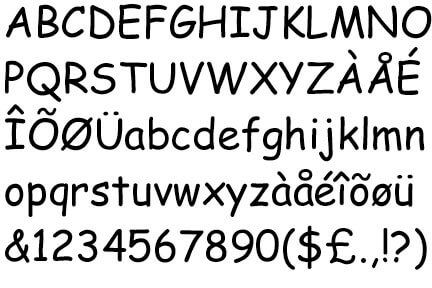 By 1996, it was popular enough to be preinstalled on every Apple macintosh computers that rolled off the assembly line, but how exactly did this font come to be? What mind was behind this font?
Check out this video and meet Vincent Connare, for all intents and purposes, the father of Comic Sans.