Be an entrepreneur: Age is just a number. You're never too old to start up your own venture. Here's a super dose of some real motivation for our readers. We've compiled a list of some famous entrepreneurs and their age at which they became famous; some of them after several attempts, which we hope will be inspiring for you all!
Don't miss: Signature Analysis of 25 Most Famous Entrepreneurs and Their Hidden Meaning
It's Never Too Late to Start a New Business – Age Is Just a Number
Be an entrepreneur!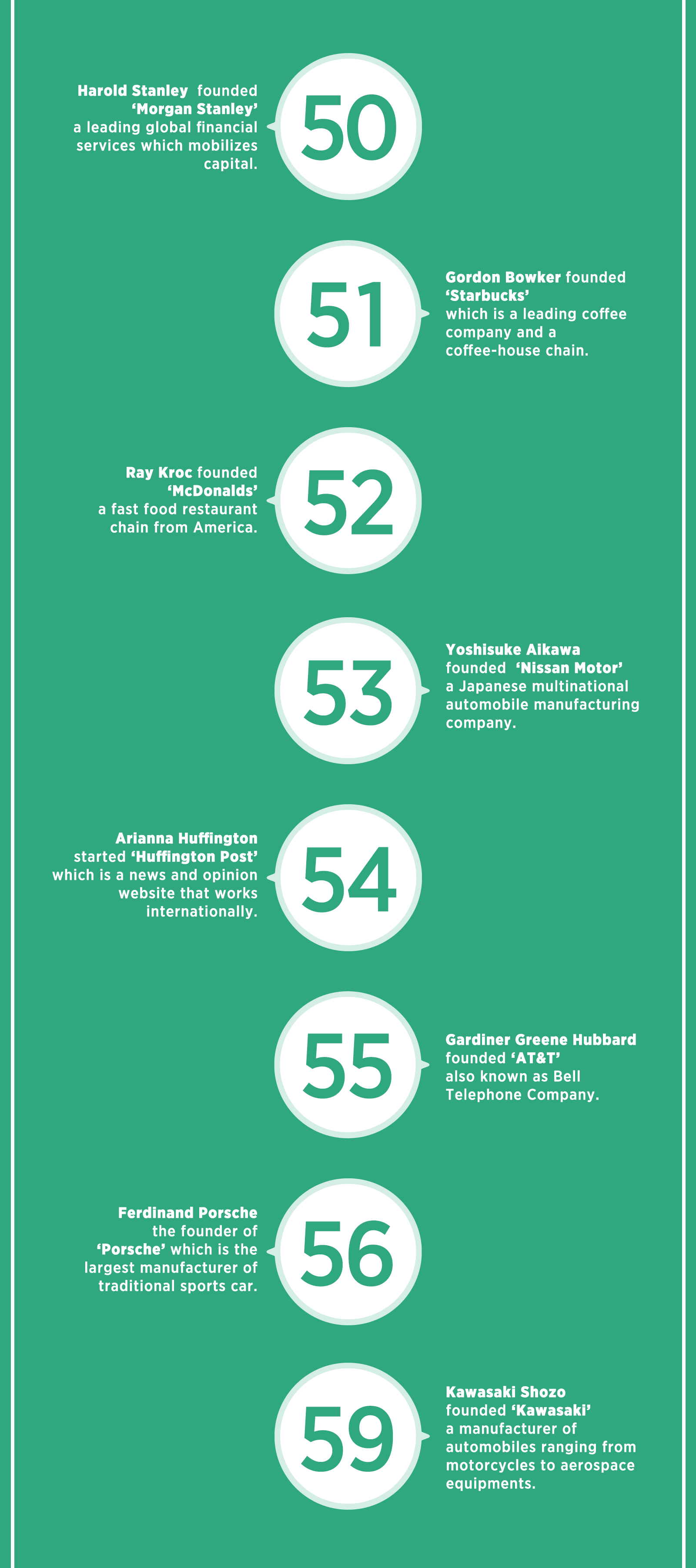 It is just the matter of time and the persistence you put into achieving your dreams. You are never too old to be an entrepreneur. Gather all the courage and go ahead and chase your dreams. Start your own venture and be an entrepreneur.
It is never too late!
Disclaimer: All the information compiled in this article is taken from Wikipedia and other sources.
P.S. If the reader finds any information incorrect, kindly comment below.