Are you a freelancer? As i am a freelance designer I know the downside of the job as well. Some good point like freedom, flexibility, creating your own schedule, working when you want is very nice, but sitting in bed doing work isn't the best way to improve productivity. But the biggest problem which i face is the lack of co-workers. Some of people says that freelancing is good and some of not. We've hosted a post on Freelancer VS Full-Time Designer – Which is Better? before.
We know designing is vast field. So you can involve your friends into this. Freelancing is a growing day by day in whole world right now. Emerging tech companies, freelance design/developing, online journals, social media marketing, search engine optimisation and more majorly fuel this growth.
JESS3 teamed up with 24 Seven to create this infographic what is inside the mind of a freelancer, Tell us about it in the comments.
You may also take a look at our past articles;
Inside the Mind of a Freelancer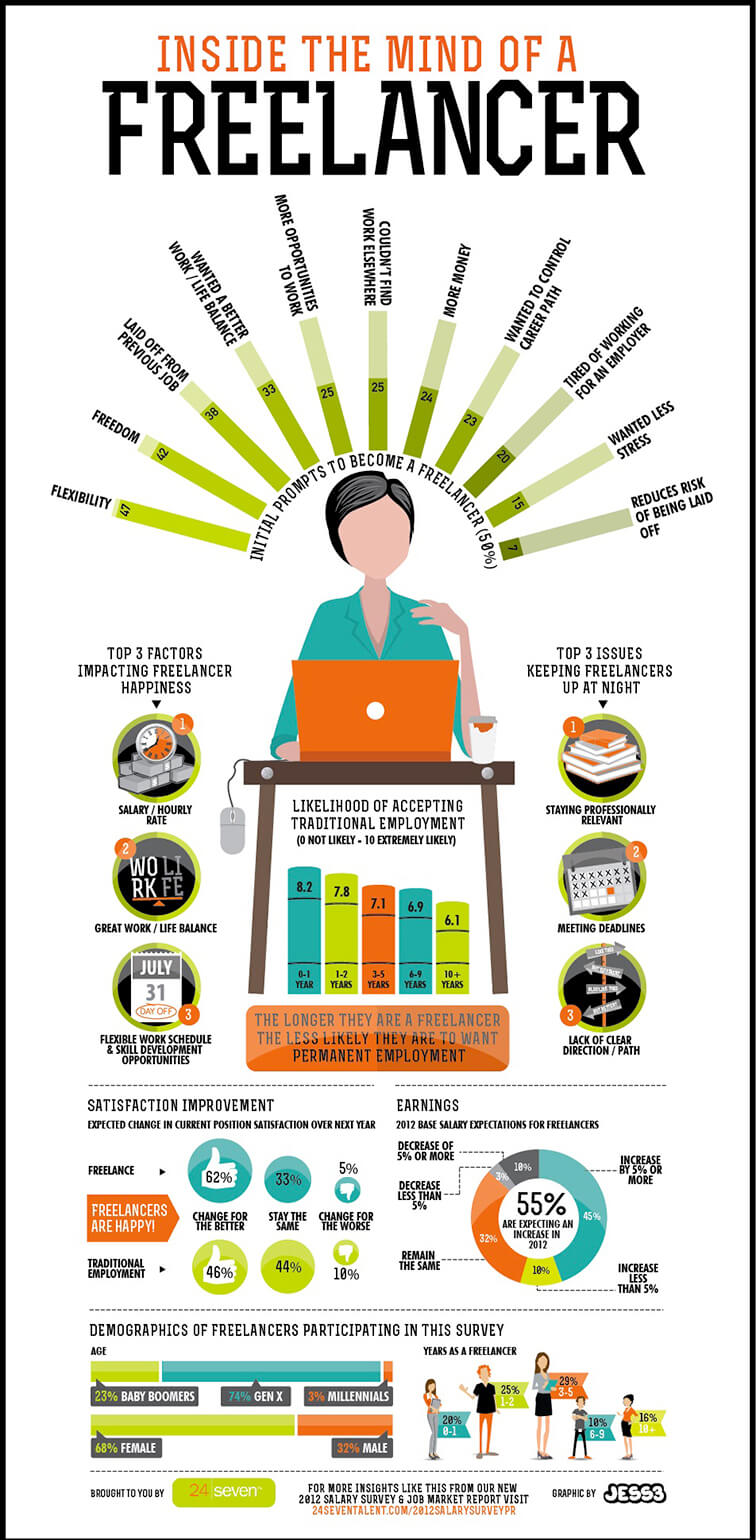 Another Design Version CLICK HERE TO ENLARGE IMAGE